January 24 | 10 AM to 1 PM (EST)
Gardening Conference Agenda
Attracting Pollinators to Your Garden: 10 AM (EST) | 9 AM (CST)
Pollinator-friendly landscaping is becoming increasingly popular. This presentation will discuss the importance of pollinators, the different types of pollinators we can find, and how you can make your landscape more attractive to them. Presenter: Ken Johnson, Horticulture Educator, University of Illinois Extension
The Social Side of Seeds: Growing Community Gardens: 11 AM (EST) | 10 AM (CST)
As a gardener, you feel the direct benefits of your labor of love, improving both physical and mental health through regular exercise, exposure to sunlight, and access to fresh produce. Learn how you can share these benefits with others and grow a stronger community. Presenter: Karen Mitchell, Consumer Horticulture Specialist, Purdue Extension
If you have questions or need a reasonable accommodation to participate please contact Tricia Herr at 765-364-6363 or triciaherr@purdue.edu. Early requests are strongly encouraged in order to allow sufficient time to meet access needs.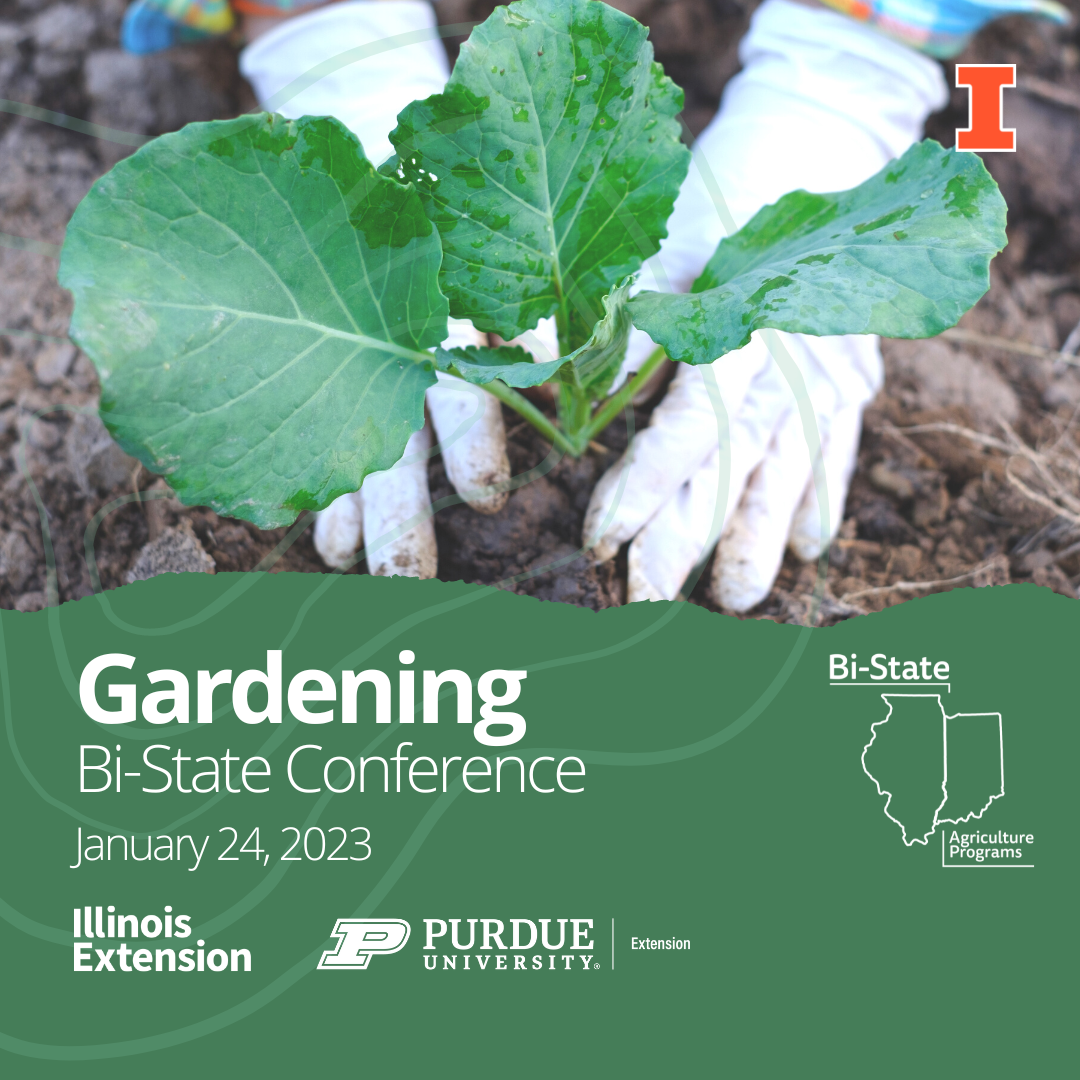 Small Scale Agriculture
Conference Schedule:
10:00 am - Ashley Adair, Purdue Extension – Transitioning to Organic
11:00 am – Lunch
11:30 pm - Kacie Athey, University of Illinois - Organic vs Traditional Insect Control
12:30 pm – Kurt Lanzone, Purdue Extension – State Chemist Office Update
1:30 pm – Adjourn 

Please note, all times listed are Eastern Standard Time (EST)
Pasture Management
Session details coming soon!