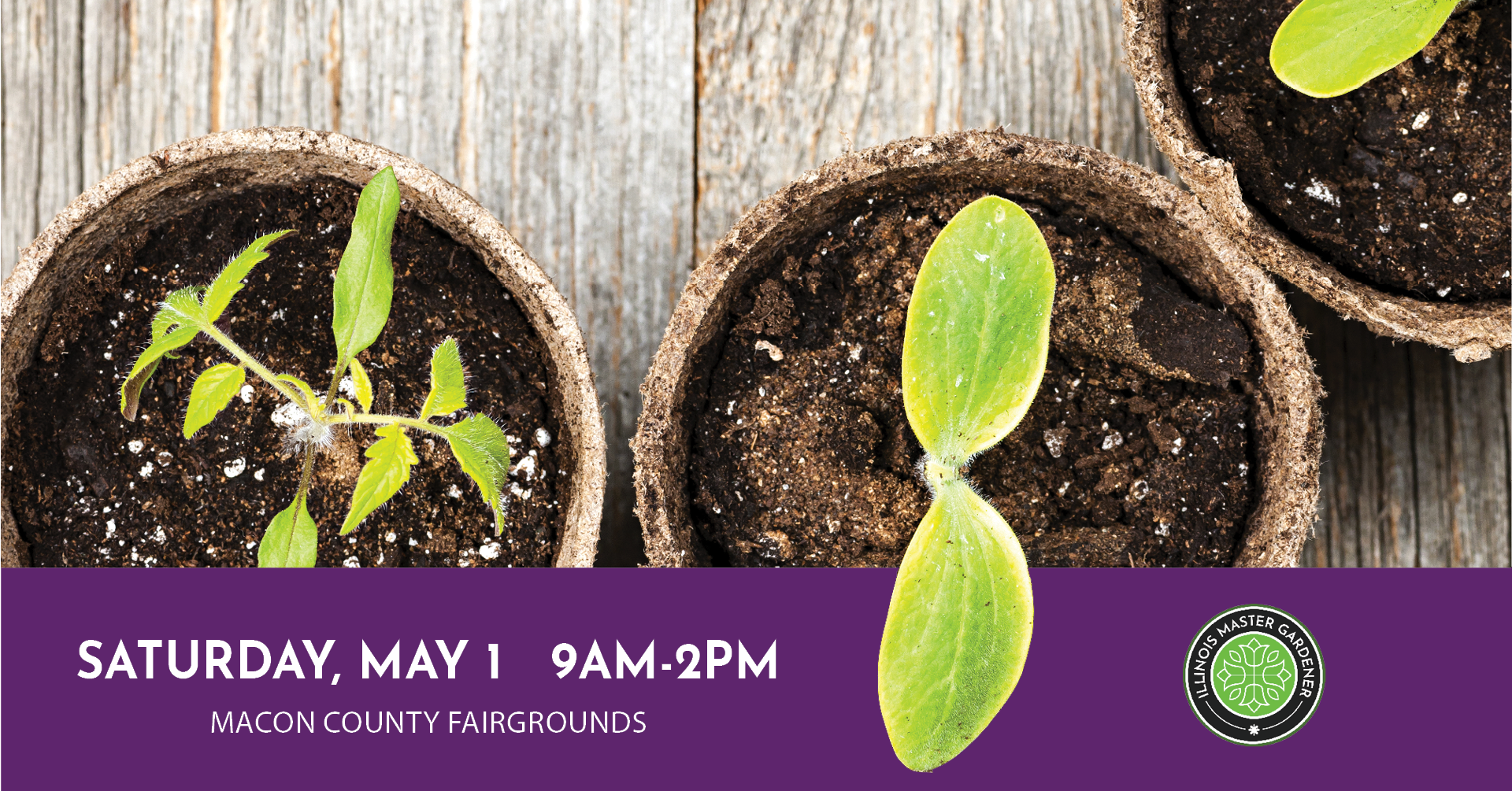 Shop a wide variety of annuals, perennials, native plants, house plants, succulents, hanging baskets, vegetables, and tomatoes. Master Gardeners and Master Naturalists will be available for consultations. Don't miss the bargain shed for new-to-you supplies and tools.
 
Register by April 26! Limited spots are available. 


In order to help stop the spread of the invasive species, the jumping worm, we will not be selling shared perennials this year. 

Due to COVID-19 restrictions, pre-registration for an individual shopping time is required this year. Masks must be worn and social distancing practiced. If you usually attend with a friend, be sure to register for two slots.
Please contact Julia or call 217.877.6042 with questions. 
 
If you need a reasonable accommodation to participate or have any questions, please contact the program coordinator or call 217.877.6042. Early requests are strongly encouraged to allow sufficient time to meet your needs, when possible.