From Woe to Wow Professional Development for Youth Serving Organizations
Change the vibe of your classroom, lunchroom, or youth program from "woe" to "wow" with skills learned through professional development led by University of Illinois Extension youth educators.
Guiding the Group *
Building Relationships *
Environments for Learning *
Communication
Ages & Stages
Teambuilding
Session Options for up to 25 people
Half-day = 3 *sessions  $150
Full-day = all 6 sessions $300
We can organize meals for an extra cost.
Individuals
Individuals interested in attending a training should complete the online form. Additional info. will be sent as those come available.
Location Options
We are willing to come to your location or host at one of our Extension offices in Peoria, Pekin, Lewistown or Havana.
Benefits to Audience
Staff from all types of youth-serving organizations - non-profits, schools, libraries, churches - will gain valuable insights as well as practical, ready to use tools and methods that will improve the overall environment and positive youth development of your program.
Is funding an issue? Ask about our organizational scholarships.
To take the first step in planning for this professional development opportunity complete the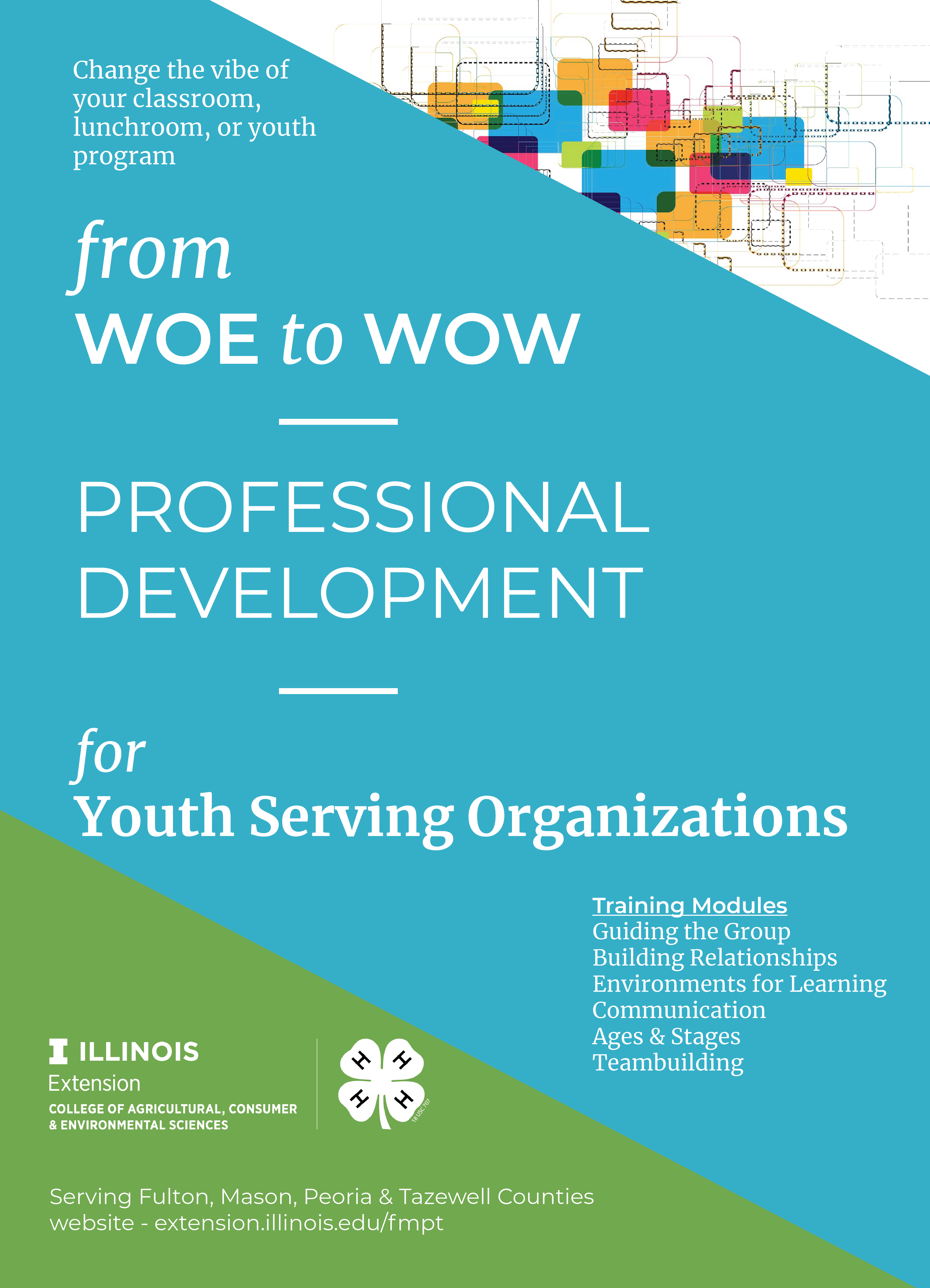 4-H Metro Youth Development Educator
4-H Youth Development Educator