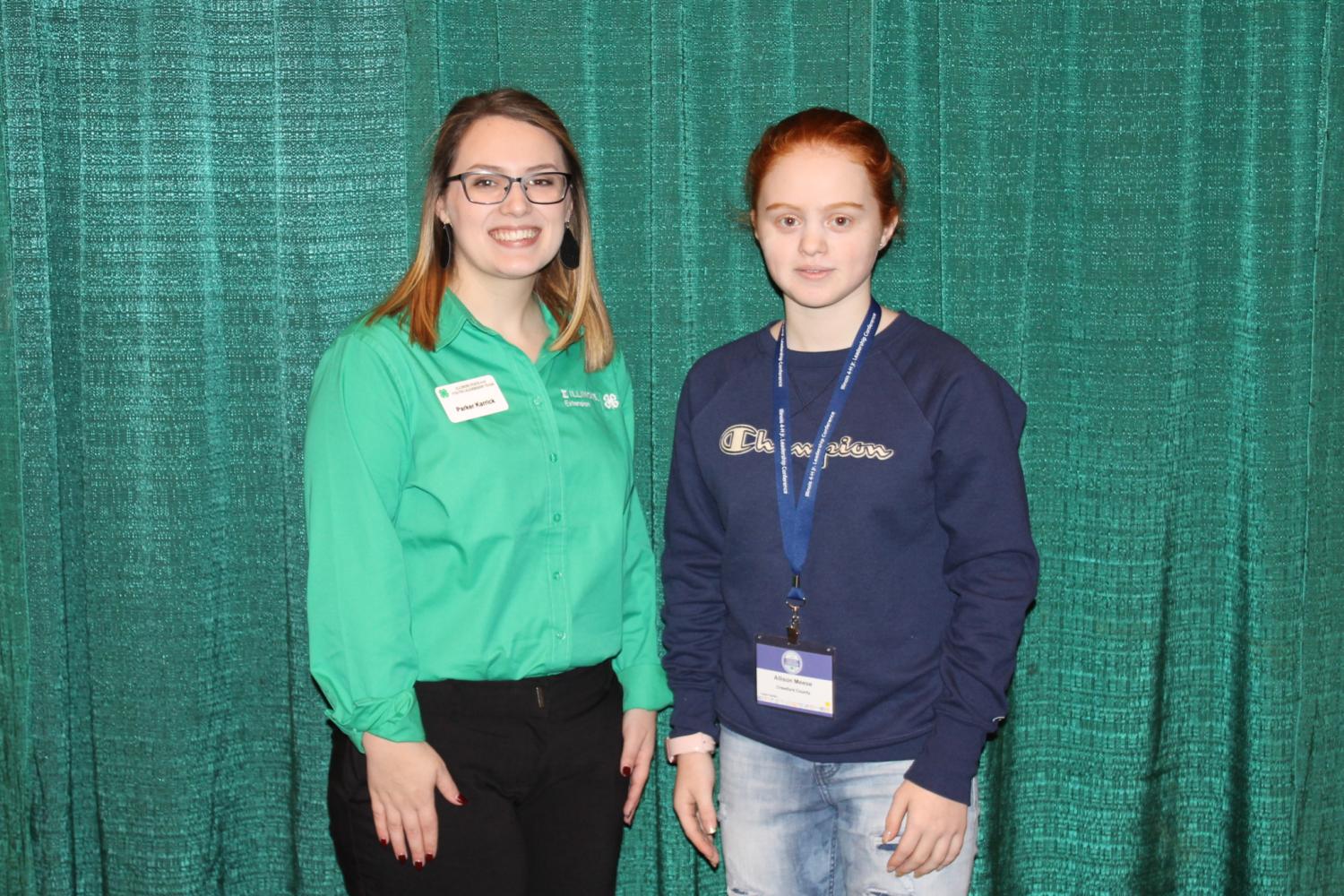 Over 100 seventh and eighth grade youth learned ways to improve their leadership skills at the 2020 "Passport to Leadership" 4-H Junior Leadership Conference held Feb. 22 - 23 at the Thelma Keller Convention Center in Effingham.
The delegates came away with practical ways to improve their personal lives, as well as improve their leadership skills they can take back to their 4-H clubs, communities and schools, said Katie Duitsman, University of Illinois Extension 4-H youth development specialist.
Local youth attending the conference included Allison Meese, daughter of Randy and Beth Meese, Robinson.  Allison Attends Nuttal Middle School and is a member of the Zion Country Kids 4-H Club.   
Team mixing and team building activities helped youth forge new friendships and build their 4-H network. Delegates learned about unique 4-H opportunities where they could further refine the soft skills necessary for successful careers. The delegates also learned about the growing problem of food insecurity in Illinois. As a team, the group package more than 9,000 meals for families in need in cooperation with Illini Fighting Hunger. The youth formed assembly lines, and each added an ingredient, including soy protein, rice, dried vegetables, and bouillon in the 6-serving bags.
The conference was organized and taught by members of the Illinois 4-H Youth Leadership Team, a team of uniquely-trained high school and college-aged 4-H members and young adult 4-H alumni. Plenty of time was allowed for the teens to interact with other teenagers from across Illinois, Duitsman said. "Youth expand their understanding of the world when they're able to interact with youth from places different than where they live. "That's all part of the leadership experience in 4-H," Duitsman said.
A portion of the conference expenses was covered by the Illinois 4-H Foundation which raises private funds to support the Illinois 4-H program. Growmark sponsored a meal, the community service project, and workshops.
To learn more about 4-H in the community, one may contact April Knoblett at the Crawford County Extension Office at 618-546-1549.
About 4-H: Illinois 4-H helps youth learn skills for living. University of Illinois Extension provides 4-H programs in every county in Illinois. Illinois 4-H aims to impact the lives of 200,000 youth each year through sustained learning clubs and groups and short-term programming.