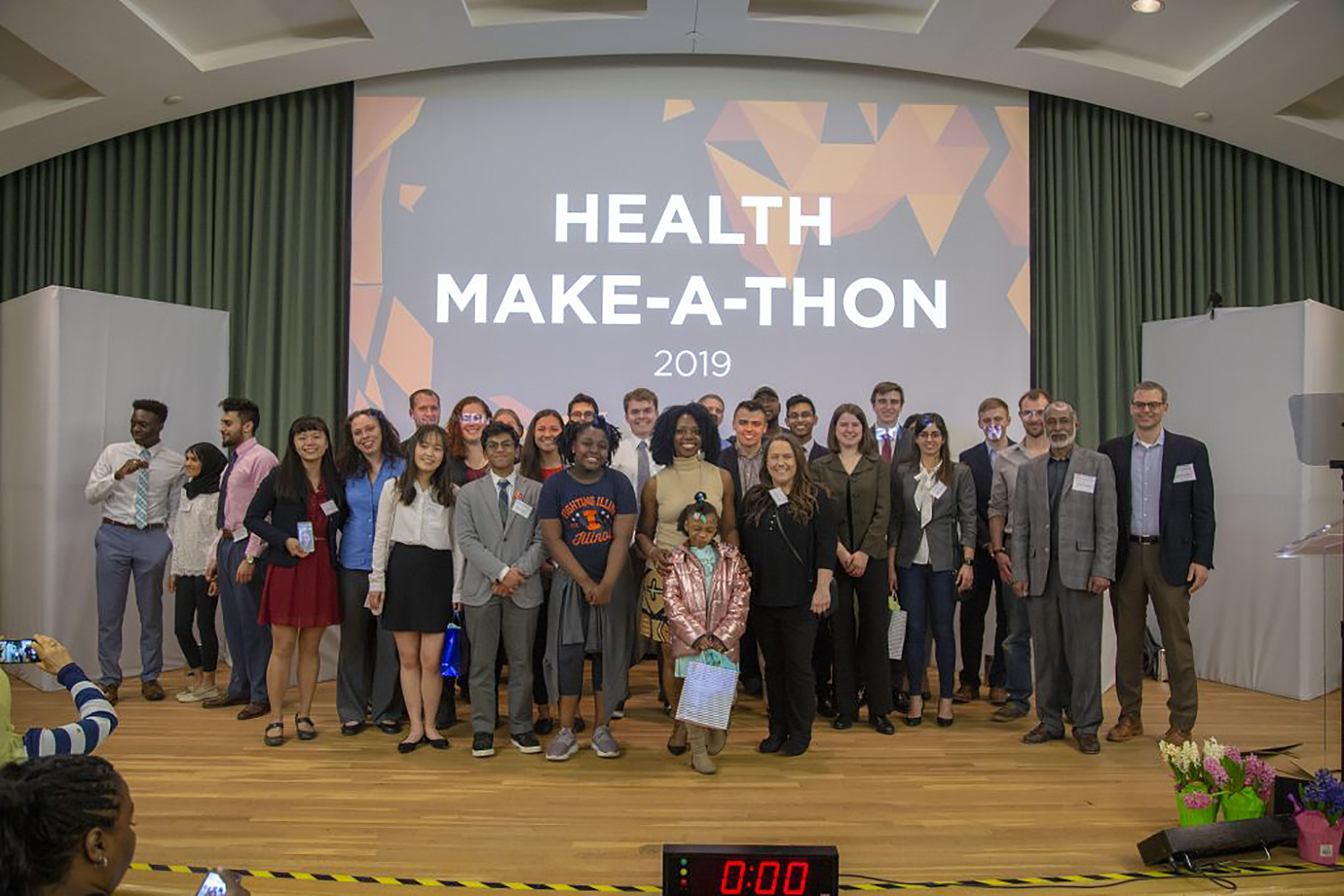 University of Illinois Extension and the Carle Illinois College of Medicine invite Illinois residents to submit ideas for improving human health to the second annual Illinois Health Make-a-Thon competition. The 10 best ideas will each be supported by $10,000 in Health Maker Lab resources to create a real prototype of their idea.
The competition is open to all creative solutions for better living, including not just medicine and technology, but also ideas for programs, systems, and other approaches to support physical and mental well-being.
Idea submissions will be accepted between November 1, 2019, and January 6, 2020. Finalists will be notified in February 2020, and ten winners will be chosen at the Health Make-a-Thon event March 28, 2020. To learn more about the Health Make-a-Thon and to submit an idea, visit the Health Maker Lab website. 
Read the full announcement here.