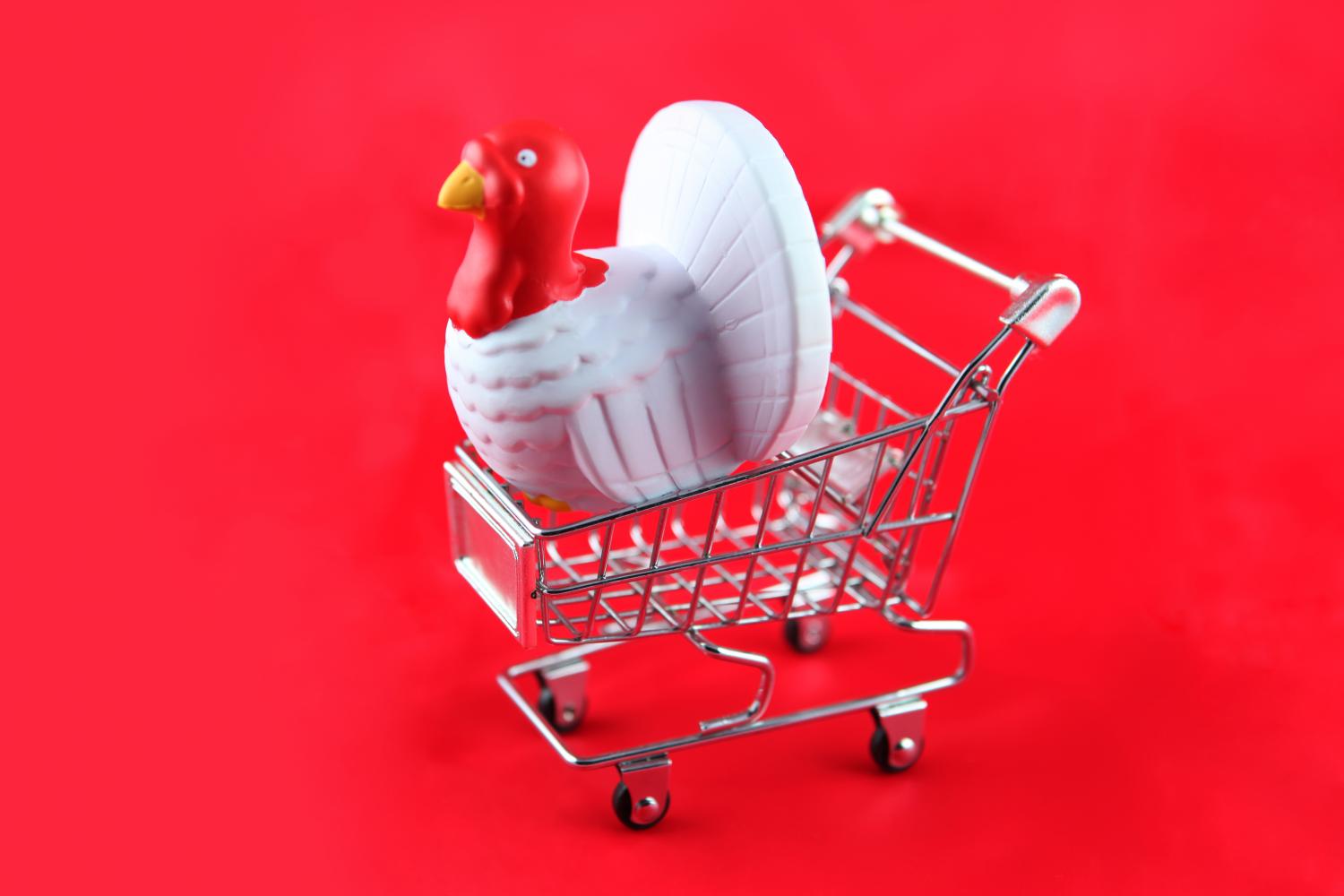 With more intimate gatherings being the new norm for Thanksgiving and Christmas, small whole turkeys at lower prices are on the holiday menu in 2020.
With the surge in cases and the severity of the disease, the Centers for Disease Control and Prevention, CDC, and other health authorities are suggesting celebrating Thanksgiving with members of your own household or with others virtually to lower the risk of spread. With smaller celebrations than usual, consumers are downsizing from their usual 25lb bird or changing it up entirely.
"What's going to happen is people are going to have smaller group settings and buy boneless turkey breast instead of the whole turkey," says Ken Koelkebeck, University of Illinois animal sciences professor. "There may also be more of a demand for ham."
Koelkebeck, who specializes in poultry production, says supermarkets will be serving up some good deals this year, especially on birds larger than 15 pounds. He's seen prices between 33 cents to 39 cents a pound.
"There's going to be some good specials out there for consumers this and next week on whole birds," Koelkebeck says. "In order to sell those whole turkeys, they're going to have to cut the price."
Grocery stores typically lose money selling whole turkeys because a lower sale price gets shoppers in the door to spend more on other holiday ingredients, sides and desserts.
For those worried they won't get enough leftovers, prices are expected to drop even further after Thanksgiving, to as low as 19 cents a pound. Koelkebeck says that might be a good opportunity to stock up if consumers have the freezer space because higher feed prices for corn and soybeans will affect the turkey supply in 2021.
To see a video tutorial on how to break down a turkey for storage, visit go.illinois.edu/CutWholeTurkey.
For more information on cooking turkeys and other recipes for the holidays, visit Turkey for the Holidays from Illinois Extension.