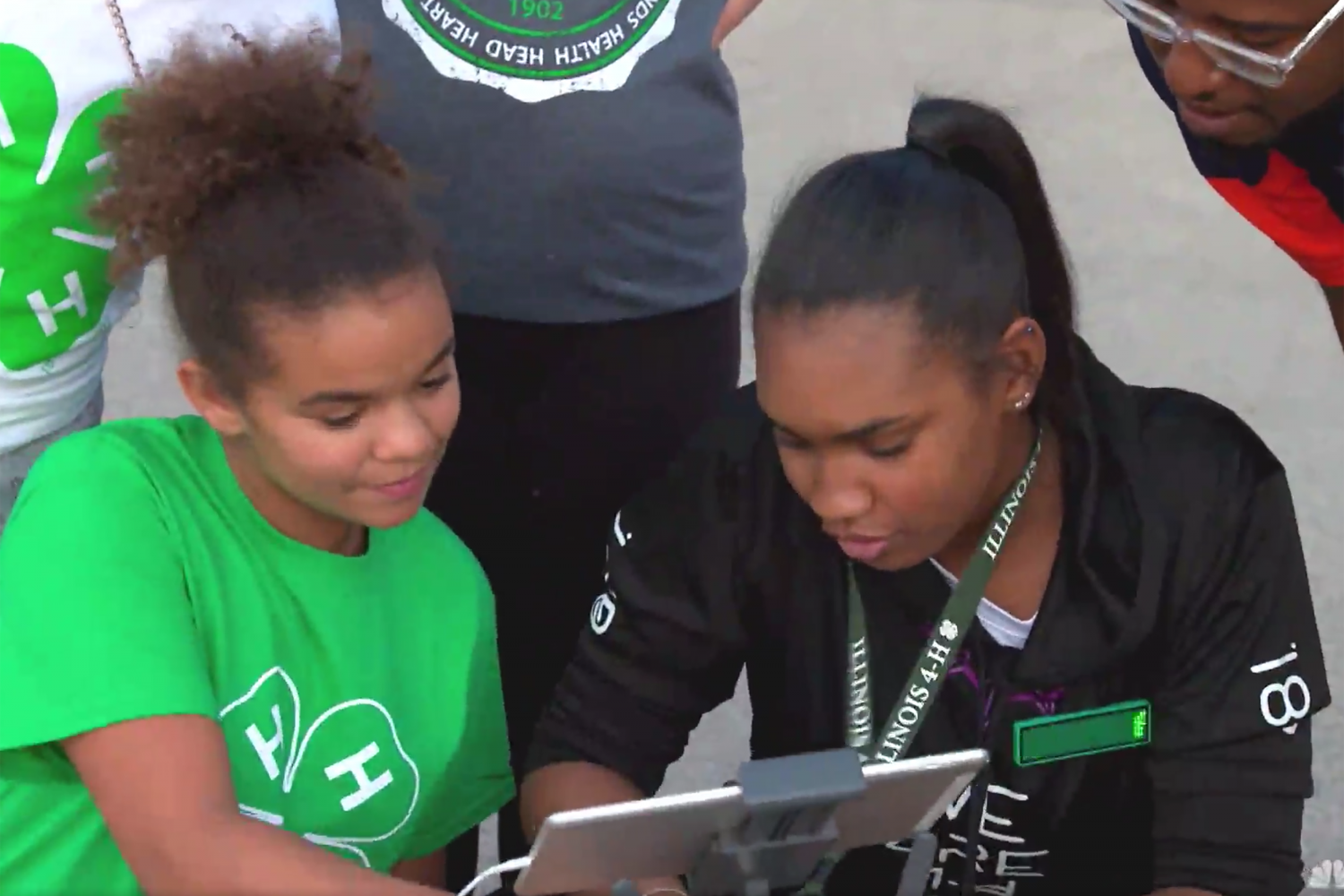 Illinois 4-H member Aja Capel of Urbana, Ill., is on a mission to help minority students – especially girls – consider careers in STEM. Her efforts are gaining a lot more traction, thanks to a recent video profile by NBC News Learning.
To help bring her vision to life, Aja launched See Me in STEM, an education and empowerment program that exposes youth to STEM topics through events, camps, and classes. Through this platform, Aja has provided nearly 900 hours of hands-on experience for more than 200 underrepresented youth over the past year.
An active member of Illinois 4-H, Aja has worked under the guidance of mentors Alvarez Dixon and Keith Jacobs, both Illinois 4-H youth development specialists, to deepen her technical skills and explore strategies for leading and educating students.
The staff at University of Illinois Extension offer a sincere congratulations to Aja and all of the other youth who are leading and innovating to drive change and empower their peers. Kudos on making great things happen!
To learn more about Aja, check out this video profile by NBC News Learning. You can also read about her recent Prudential Spirit of Community award, a national program that honors youth based on volunteer community service.