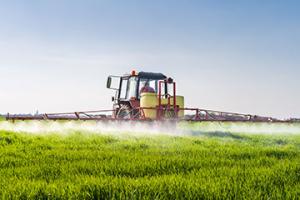 The Illinois Department of Agriculture will be hosting a small capacity, in-person testing for all pesticide exams at the Bureau County Extension office.  Two sessions will be offered.  
Mask Policy:  Properly worn face coverings are required at all times within the testing locations.  Those unable or unwilling to abide by the mask restrictions are directed to the IDOA online examination system.
Social distancing restrictions will be enforced.
No Walk-Ins will be allowed.
Calculators will not be provided - you need to bring your own.  Calculators must be simple function calculators.  No smart phones or smart devices will be allowed.
Do not come to a testing session if:
If you have a fever greater than 100.4 F.
If you or a household member have tested positive for COVID-19.
If you are experiencing COVID-19 symptoms.
If you are unable or unwilling to comply with the mask policy or other social distancing restrictions.
Registration is required by following the provided registration link.  Space will be limited due to current State COVID regulations.