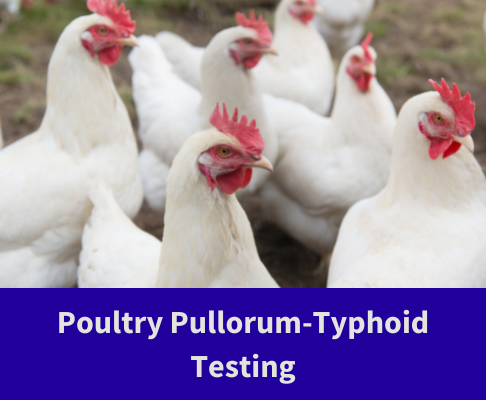 Please register for the Poultry Pullorum-Typhoid Testing.
Date: SATURDAY, JUNE 26, 2021
Location: EXTENSION/FARM BUREAU PARKING LOT (OUTSIDE, BEHIND THE BUILDING)
1102 McConnell Rd, Woodstock, IL 60098
Time: 12:00-2:00 pm
For more than 20 birds, please call for appointment.
$25.00 per certificate (please pay the day of the testing)
Make checks payable to: JAMES KONECNY OR PLEASE BRING EXACT CHANGE TO PAY CASH
2-3 names and up to 4 birds can be put on each certificate.
**IF YOU HAVE ANY QUESTIONS, PLEASE CONTACT GLADYS RENNER AT 815/719-1503
Open to McHenry & Lake County 4-H and Public
2021 Exhibition Livestock Health Requirements
From the Illinois Department of Agriculture - "Pullorum testing of birds will be required this year for fairs/exhibitions."
PAPERS WILL BE COLLECTED AT THE FAIR!
Testing is required on a min. of 25% of your flock.  (ex. If you have 10 birds, you should bring 3-4 birds for testing)

McHenry County 4-H Fairbook 
All entries (except waterfowl, i.e. domesticated fowl that normally swim, such as ducks and geese) in a show or exhibition shall have originated from a U.S. Pullorum-Typhoid Clean or equivalent hatchery or flock OR have a negative pullorum-typhoid test within 90 days prior to exhibition. Exhibitor shall show proper information as to name and address of owner or exhibitor, name and address of the authorized testing agent, date of the testing and the number, breed, and species of those tested.