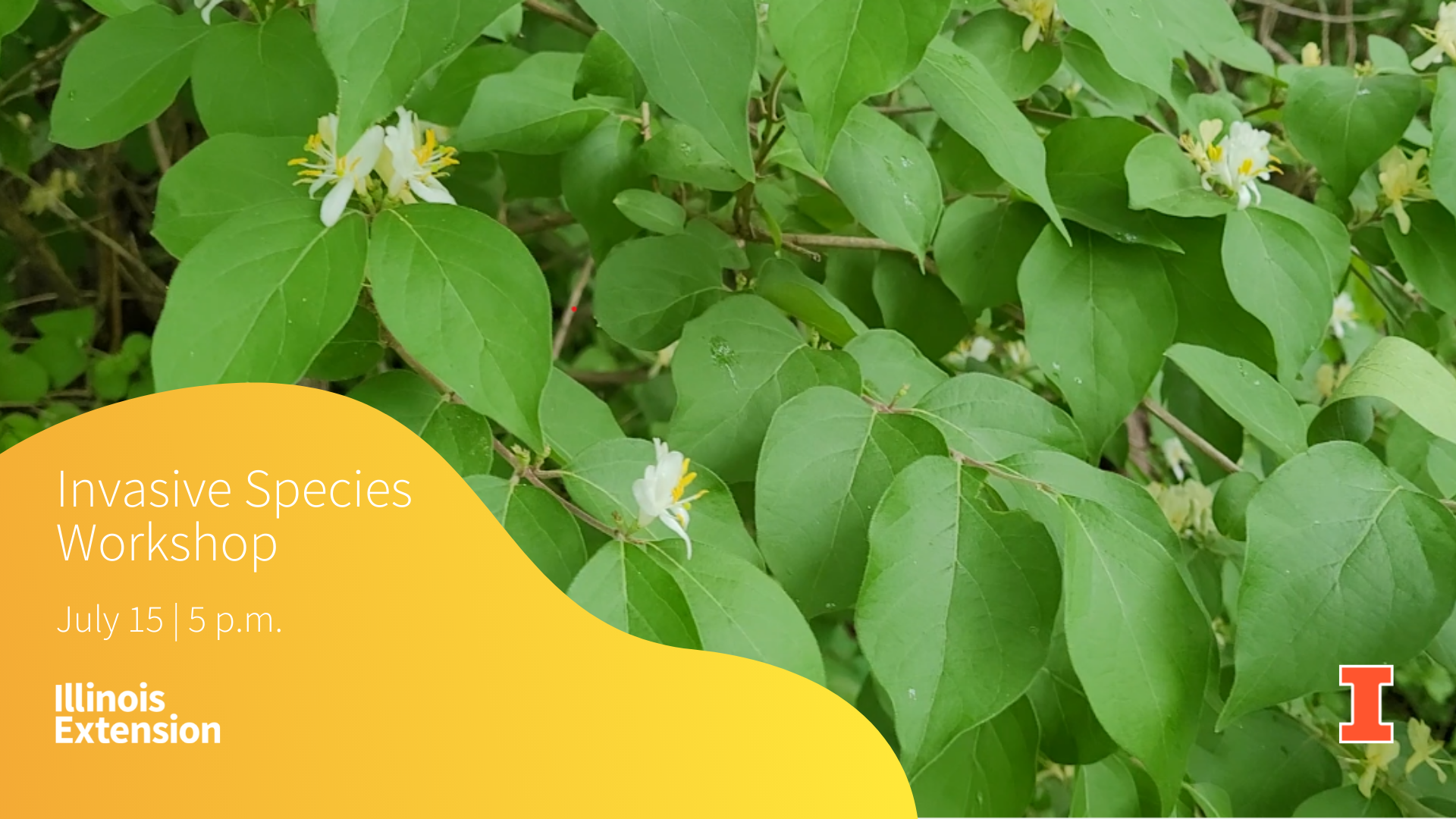 Whether they are on public or private land, invasive species are a big issue for natural resource management. Join Extension Forester Chris Evans and Forestry Research Technician Kevin Rohling as they:
• Identify common invasive plant species
• Demonstrate equipment, tools, and techniques used to control invasive plant species
• Provide recommendations and resources for conducting safe and effective invasive plant control
Many Illinois Extension and 4-H activities have transitioned to in-person programming based on local conditions in conjunction with current IDPH guidelines. Events are held in reduced capacity settings following all local and state safety protocols.  The program is free but registration is required, and seating is limited. Please visit go.illinois.edu/invasivespeciesworkshop or call (618) 687-1727 to register. 
University of Illinois Extension provides equal opportunities in programs and employment. If you need a reasonable accommodation to participate in programming, please contact Maggie Ray at mro@illinois.edu or (618) 687-1727. Early requests are strongly encouraged to allow sufficient time to meet your access needs.