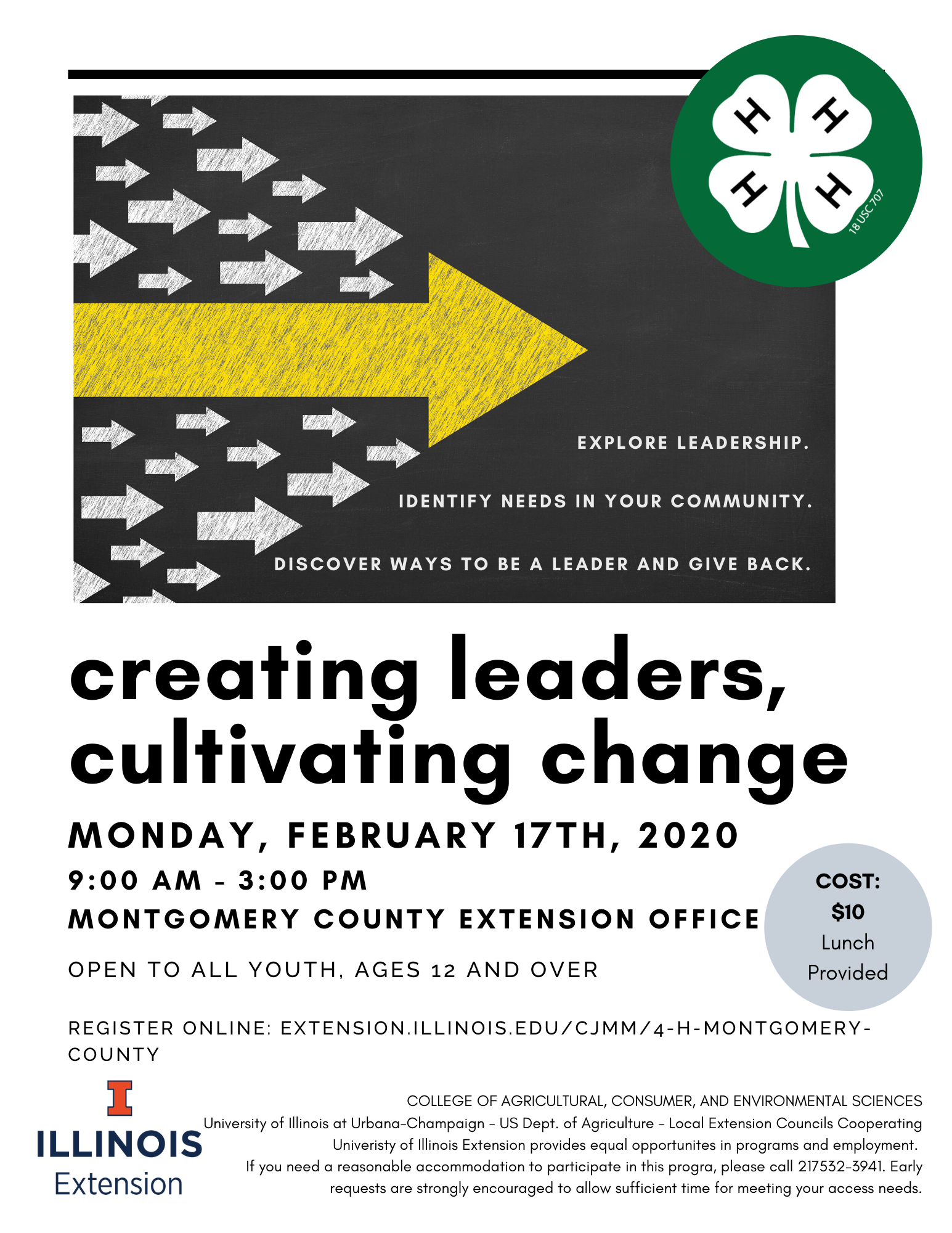 Join us for this workshop, where we will explore leadership and how we can practice it in our daily lives. By the end of the workshop, youth will know more about their personal leadership styles and preferences. Additionally, youth will have spent time identifying and discussing specific needs in their communities and schools and will work on ideas for addressing those topics using their new-found leadership skills. This is a great opportunity for teens who want to learn more and expand their current leadership potential. 
Any youth, ages 12-18, are encouraged to attend. Cost is $10, but fee waivers are available if needed. Lunch and snacks throughout the day will be provided.
For additional information, to register over the phone, or to request a fee waiver, call 217-532-3941.
Event Time
9:30 AM - 3:00 PM
Location
Montgomery County Extension Office, #1 Industrial Park Dr., Hillsboro, IL 62049