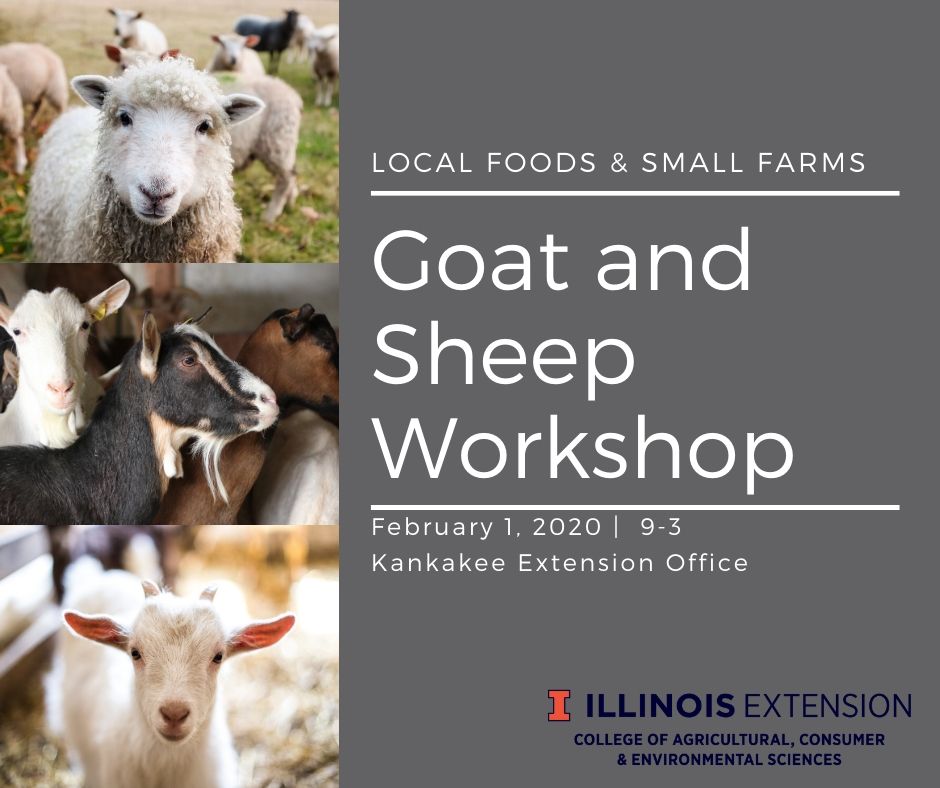 Are you raising sheep and/or goats? You are invited to the Annual Sheep & Goat workshop being held on February 1, 2020 at University of Illinois Extension Office; 1650 Commerce Drive; Bourbonnais, IL 60914 from 9:00 a.m. to 3:00 p.m.
Our annual sheep & goat workshop this year, as always, will cover many issues about raising these small livestock. Illinois has a shortage of sheep and goats, so there is always an opportunity for raising them. Among the topics we will cover, these will be included: establishing and managing pastures, tips on disease diagnosis, how to draw blood samples, how to give shots and how to drench, poisonous plants to avoid, management of a small sheep/goat farm, question & answer panelist group.
Speakers will include Andy & Jennifer Miller; Richard Hungerford; Elton Mau & Rick Adams; Harry carr (sheep or farmers); James Theuri (Extension educator). The panelist group will lead a discussion at the end of the day to address any and every aspect of sheep and goat production. Grazers will have an opportunity to network and useful resources will be given.