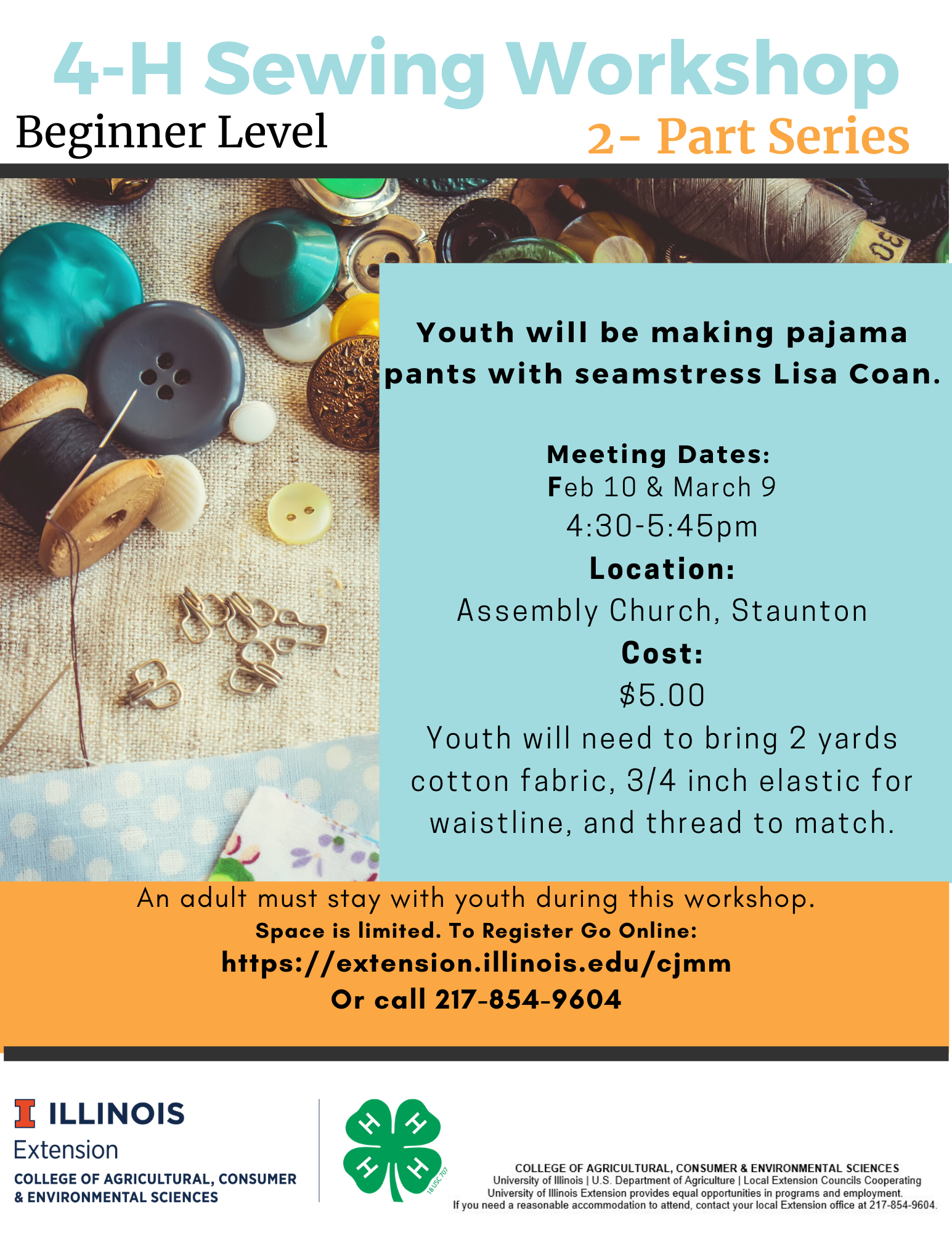 Beginning Sewing Workshop (2 part series) will be held on Monday, February 10 and Monday, March 9 from 4:30 - 5:45 PM at Assembly Church in Staunton.
Seamstress Lisa Coan will be on hand to guide and assist youth in sewing a pajama pants.
Sewing machines will be provided.
Adults are asked to stay to help their participant.
Event Time
4:30 PM - 5:45 PM
Location
Assembly Church, 1330 S. Hackman St., Staunton, IL 62088