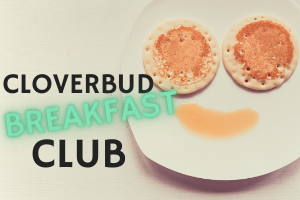 Calling all Cloverbuds (Ages 5-7)! We want you to have an opportunity and community just for you! Educator Jamita has created a Cloverbud Breakfast Club community via Flipgrid.
What is Flipgrid??!
Flipgrid is a website that allows teachers to create "grids" to facilitate video discussions. Each grid is like a message board where teachers can pose questions, called "topics," and their students can post video responses that appear in a tiled grid display.
What type of activities?
We'll be starting with things that Cloverbuds can do at home & will eventually create Cloverkits just for our Cloverbuds to pick-up & experiment together. They can do this on their own time. These activities range from crafts to storytimes to focusing on project areas & more.
Our Breakfast Club launches October 17th!  New activities will come every Saturday at Breakfast time! Youth should respond with their own versions via video to keep us all connected.
Please register so that you can become apart of the community.