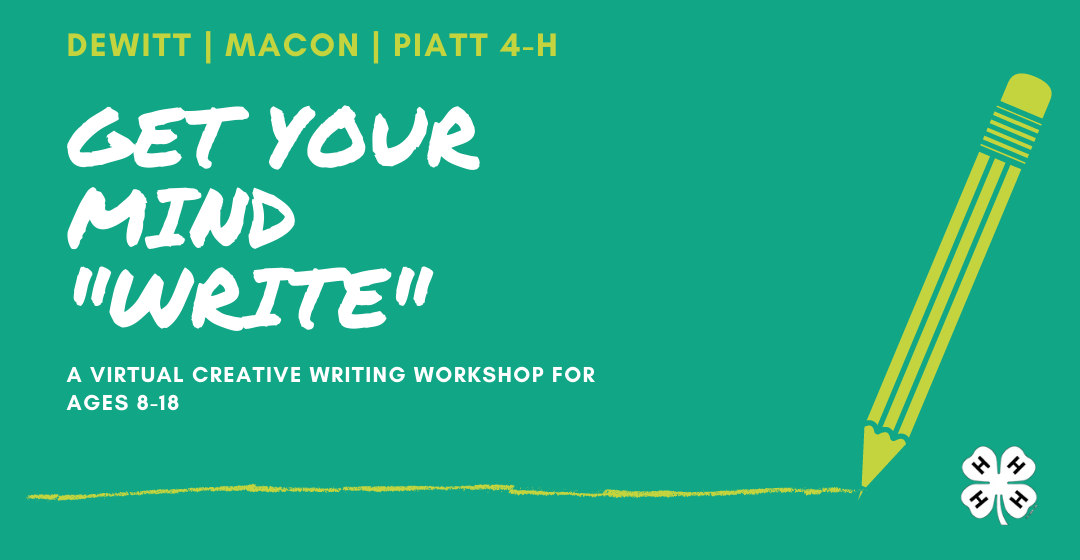 Creative writing can be a very important tool to help ease anxiety, stress, depression and promote wellness. Tap into your creativity to express your thoughts and emotions about what's going on and how you're feeling. Follow along with helpful resources or just write until you can't write any more. The program will be organized as a "write-on-your-own" style program, encouraging participants to write how they feel, when they feel it. 

There will be 4 Wednesday afternoon sessions in December, starting December 2. These sessions will be used for checking in with each other, sharing writing samples, learning writing strategies and tips, and discussing any topics or situations we are struggling with. At the end of the workshop, participants will be encouraged to share excerpts of their completed stories they have written over the course of the month and discuss how publication works if that is something of interest to them. 
This event is open to all students ages 8-18. If you are registering more than one child, please submit multiple forms. 

Join us for some creativity, wellness, and compassion each Wednesday in December. We'd love to see you there!
If you need a reasonable accommodation to participate, please contact Olivia at owarren@illinois.edu. Early requests are strongly encouraged to allow sufficient time to meet your needs, when possible. 
Event Time
3:30 PM - 5 PM