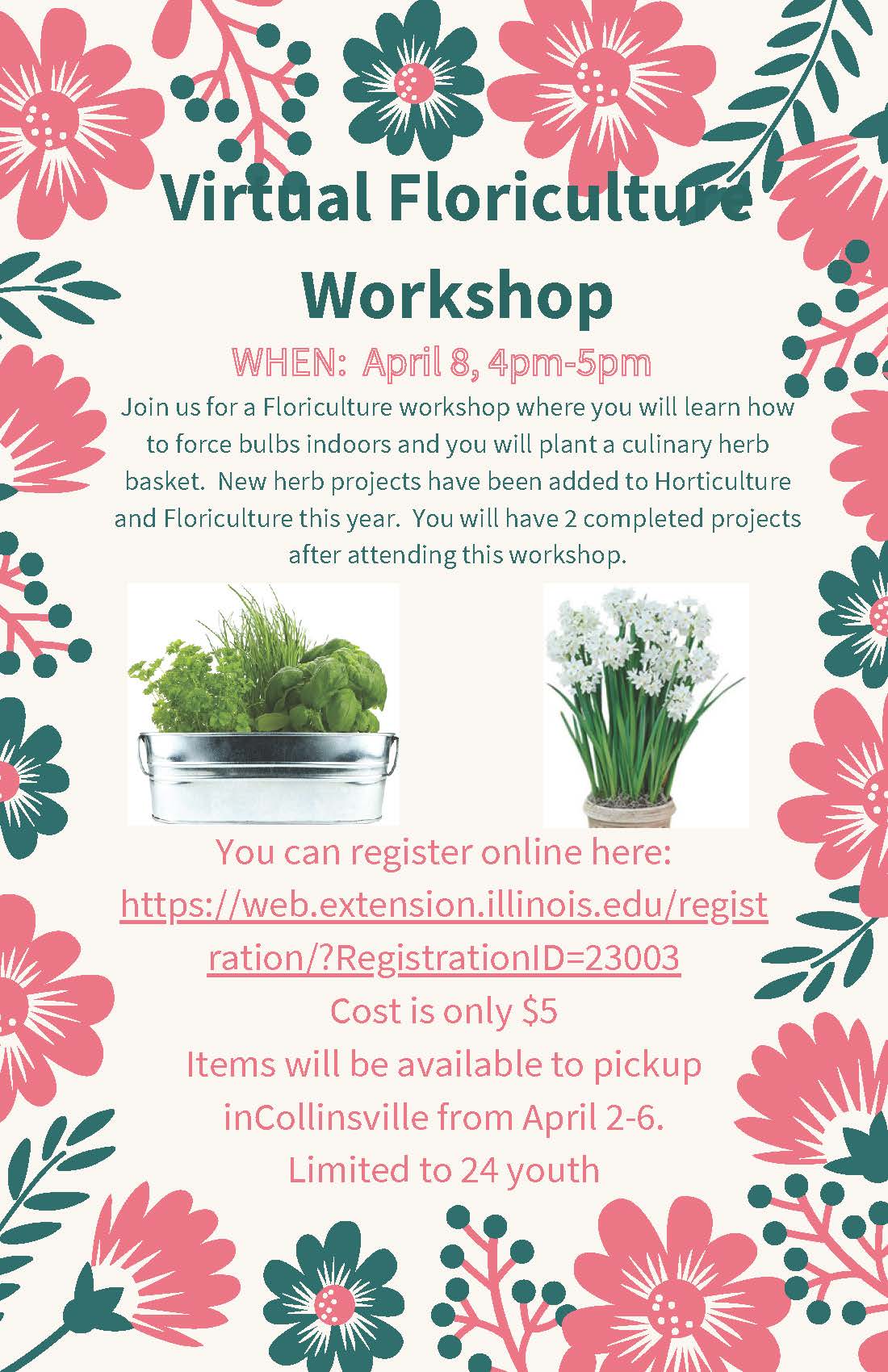 Join us for a Floriculture workshop where you will learn how to force bulbs indoors and you will plant a culinary herb basket. The zoom workshop will take place on April 8 from 4:00 - 5:00 pm
Cost for this workshop is $5/person and you will need to pick up a starter kit from our office prior to the workshop.
Online registration is available. Space is limited to 24 youth.