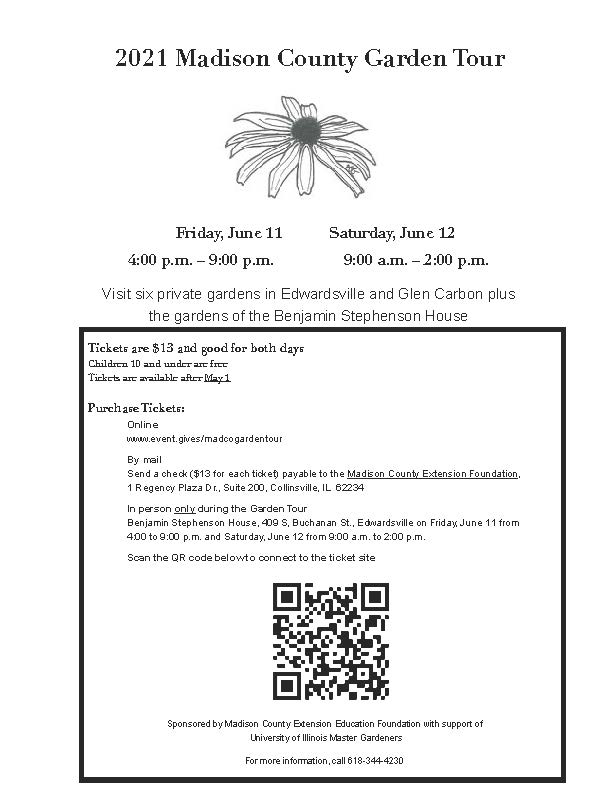 Tour seven beautiful gardens in Edwardsville and Glen Carbon. Tickets are $13 each, Children 10 and under are free.
Tour dates and times are Friday, June 11, 4:00 - 9:00 pm and Saturday, June 12, 9:00 am - 2:00 pm.
Tickets are available online, at Joe's Market Basket in Edwardsville, Creekside Nursery in Collinsville and at U of I Extension offices in Collinsville and Waterloo.
For more information call University of Illinois Extension at (618) 344-4230.