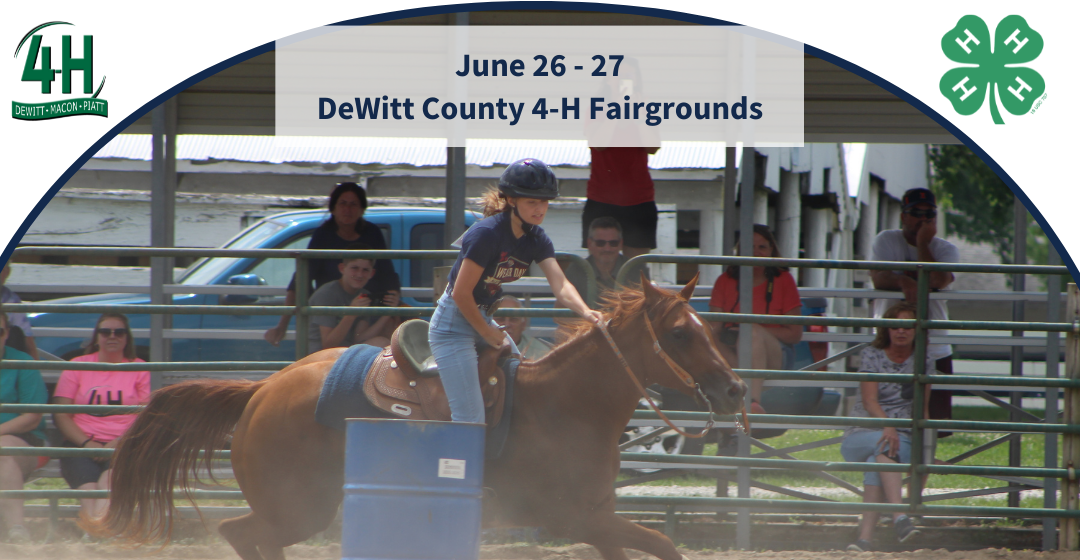 The schedule for today's event include judging for the following classes:
Specific times for judging are not given, it is anticipated that the DeWitt, Macon, and Piatt 4-H Horse Show will continue all day.
Please email the following with any questions:
Dewitt/Piatt County Lindsey Burden 
Macon County Jenna Ward 
University of Illinois provides equal opportunities in programs and employment. If you need a reasonable accommodation to participate in this program, please contact (217) 762-2191. Early requests are strongly encouraged to allow sufficient time for meeting your access need.