Build Strong Money Habits
One brick at a time builds a strong foundation.
Building money habits that create a strong financial foundation takes time, knowledge, and patience. You can do it! Illinois Extension has resources and tools to help you create your financial foundation; however, you'd like the final financial look to be.
What's most important to you now? Managing your debt? Redirecting your spending? Exploring saving and investing options? Teaching your children about money? We have a webinar, blog post, and/or podcast for you!
Explore this website and attend Illinois Extension workshops. Many workshops are featured as live online webinars as well as in-person. Join our mailing list to be notified of upcoming workshops.
Gain a New Perspective on Your Money Habits
How do interest rates impact you?
When the Fed increases the rate of borrowing money, the interest rate on savings, checking, and certificates of deposit accounts are likely to increase as well. Is now a good time for you to increase your savings?
Spooked by spending plans?
Scared of the B word? Creating a budget can feel like you're constricting your funds in a way where you can't have fun, however, creating a spending plan will ensure you're determining where your hard-earned money goes. Learn what drives our spending desires and find tools that work best for you to gain full control over your financial fears.
When you're feeling over your head in debt, it's time to explore timely debt reduction strategies. Plus, hear about excellent resources from partners at PowerPay.org and America Saves.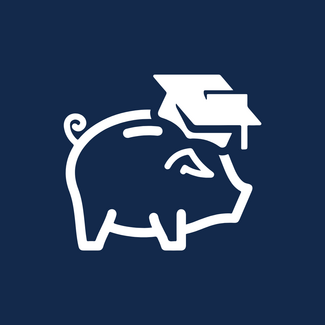 Webinar Series for Young Adults
The Get Savvy webinar series is designed to empower you with the knowledge and skills to enhance your financial well-being. Join us for a comprehensive lineup covering a range of topics that are essential for managing your finances in today's world, like:
Don't Get Phished: Avoid Scams & Fraud | November 8, 2023
Your Financial Tool Chest | December 6, 2023
Money in Your Entrepreneurial Pursuit | January 24, 2024
Steps to Investing: What to Know Now | February 7, 2024
All ages welcome! Register now or read about the free webinars on our website. All webinars are open to the public and start at 12 PM CT.
More Resources
Whether working towards your strong financial foundation means tackling savings, bills or debt management, Illinois Extension has tools to build healthy money habits.
Quarterly Companion Newsletter
Many resources neglect topics of interest for older people. The Quarterly Companion is a great resource for everyone, especially those who want information in larger type and fun activities to keep their brains alert. We all need a companion that "gets" us.
We're here for you.
Volunteer Opportunities Available
Financial education and coaching can make a huge difference in people's lives. Money Mentors volunteers offer unbiased resources and quality information at key, timely moments. Illinois Extension educators provide research-based training to volunteers who want to help others with their personal finances. We'll give you all the training you need to make a difference in the financial health of your neighbors.