Welcome to the season of back-to-school!
Back-to-school costs add up quickly for both young children's and young adults' education. Costs go beyond tuition to books and supplies, clothes, extra-curricular activities, and more. Illinois Extension's educators have resources to help you manage these expenses.
Explore this website and attend Illinois Extension workshops. Many workshops are featured as live online webinars as well as in-person. Join our mailing list to be notified of upcoming workshops.
Title

Heads Up: Student Loan Repayments Due Soon
Body
Repayment of federal student loans starts September 1, 2023! After several years of pause, it's time to create (or recreate) your student loan repayment plan.
Make sure you know which loan servicer is yours.
Update your contact information in your profile on your loan servicer's website and in your StudentAid.gov account. 
Back-to-School: A Teaching Opportunity
Comparison Shop School Supplies
Have your children do a scavenger hunt online or using print ads. See who can find the best prices and deals for the school supplies that they need. For example how much does it cost for a box of crayons or a binder? Talk with them about why comparison shopping can save money.
Budget to Keep College Costs Down
To many college students, budgeting seems like an extremely daunting task... Who needs to budget anyway with those deferred student loans, am I right? However, keeping a budget may help to minimize the huge ball and chain that we call student debt at the end of your four years.
Talking with teens about money is HARD -- and so important! Listen as Illinois Extension Educators talk about the challenges and tips to launch savvy young adults. Research shows family socialization matters when it comes to money skills.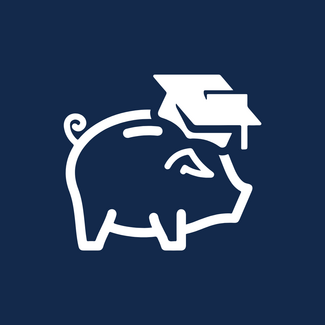 Webinar Series for Young Adults
The Get Savvy webinar series is designed to empower you with the knowledge and skills to enhance your financial well-being. Join us for a comprehensive lineup covering a range of topics that are essential for managing your finances in today's world, like:
Cash at College | August 16, 2023
Read Before You Sign: Renting & Leasing | September 6, 2023
Spooked by Spending Plans? | October 11, 2023
Don't Get Phished: Avoid Scams & Fraud | November 8, 2023
Your Financial Tool Chest | December 6, 2023
All ages welcome! Register now or read about the free webinars on our website. All webinars are open to the public and start at 12 PM CT.
More Resources
Whether your financial goals include security, adventure, status, growth, or something different, there's always something new to learn about finances!
Volunteer Opportunities Available
Financial education and coaching can make a huge difference in people's lives. Money Mentors volunteers offer unbiased resources and quality information at key, timely moments. Illinois Extension educators provide research-based training to volunteers who want to help others with their personal finances. We'll give you all the training you need to make a difference in the financial health of your neighbors.