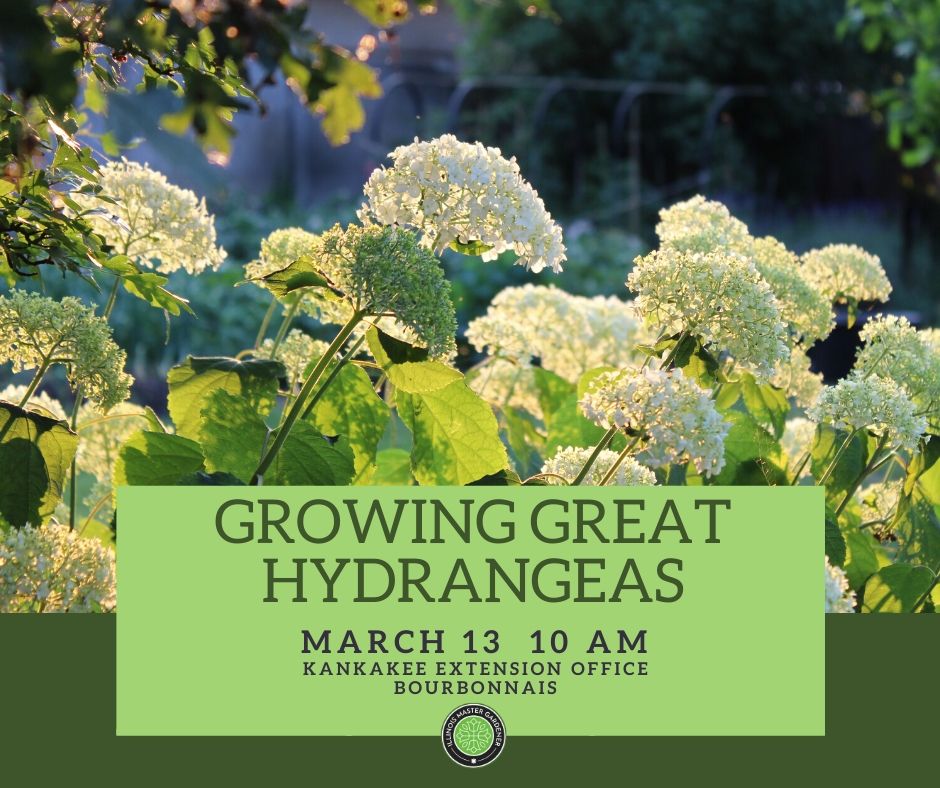 Did you know hydrangea is the shrub of the year for 2020? Hydrangea are one of the most sought after shrubs in North America. Known for nostalgia as well as their modern design appeal, hydrangea are a perfect fit in the landscape, in a container garden, or  used as cut flowers.
Learn how to choose the right hydrangea for your space, soil and sunlight.  Growing Hydrangea will be presented on March 13, 2020 at 10:00 a.m. by Holly Froning, Master Gardener Coordinator for the University of Illinois Extension, Kankakee County. This event will take place at the Kankakee County Extension office, 1650 Commerce Dr., Bourbonnais, IL. 60914.
The fee for this event is $10 and pre-registration is required by March 6, 2020.