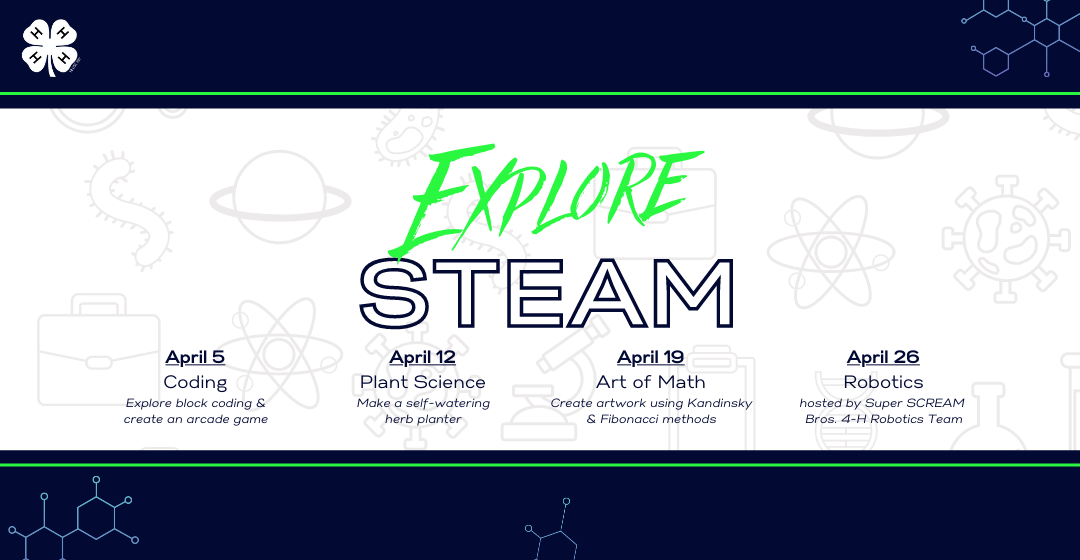 Explore STEAM: Robotics! Learn all about robotics from our very own Super SCREAM Bros. 4-H Robotics Team! 
All ages welcome! 
Be sure to register for all four sessions! 
Zoom link and supply lists will be sent upon registration. 
Please email Jenna Ward with questions. 
If you need a reasonable accommodation to participate, please contact the event coordinator via email or by calling 217.877.6042. Early requests are strongly encouraged to allow sufficient time to meet your needs, when possible.