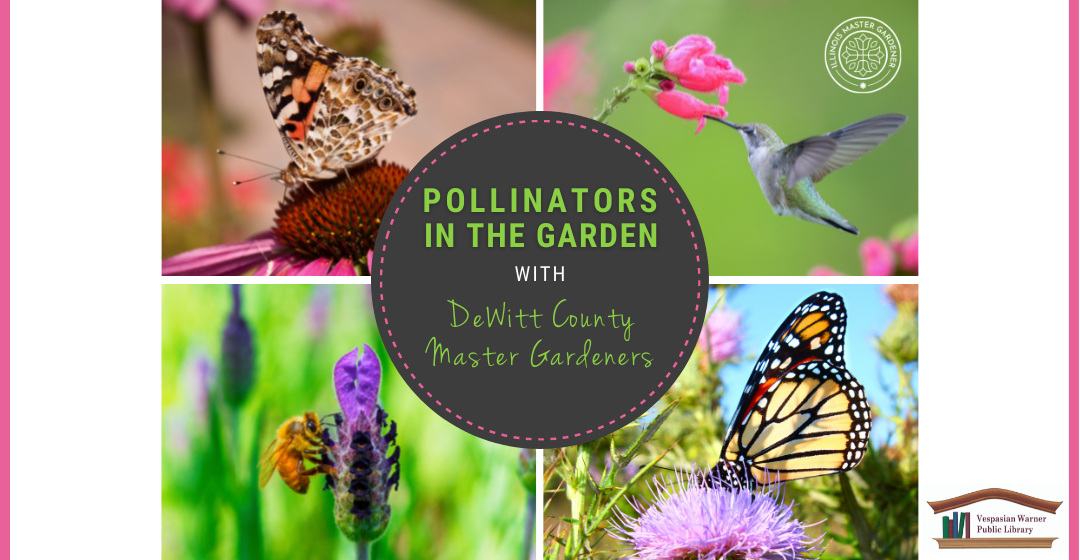 Learn about pollinators, which ones are native, and how to attract them with your landscape.

The registration deadline is July 21.
Register by calling Marie of Vespasian Warner Library at 217.935.5174.
For more information, please email Beth Miglin, Extension Horticulture Coordinator, or call 217.935.5764. 

If you need a reasonable accommodation to participate, please contact the event coordinator via email or by calling 217.762.2191. Early requests are strongly encouraged to allow sufficient time to meet your needs, when possible.