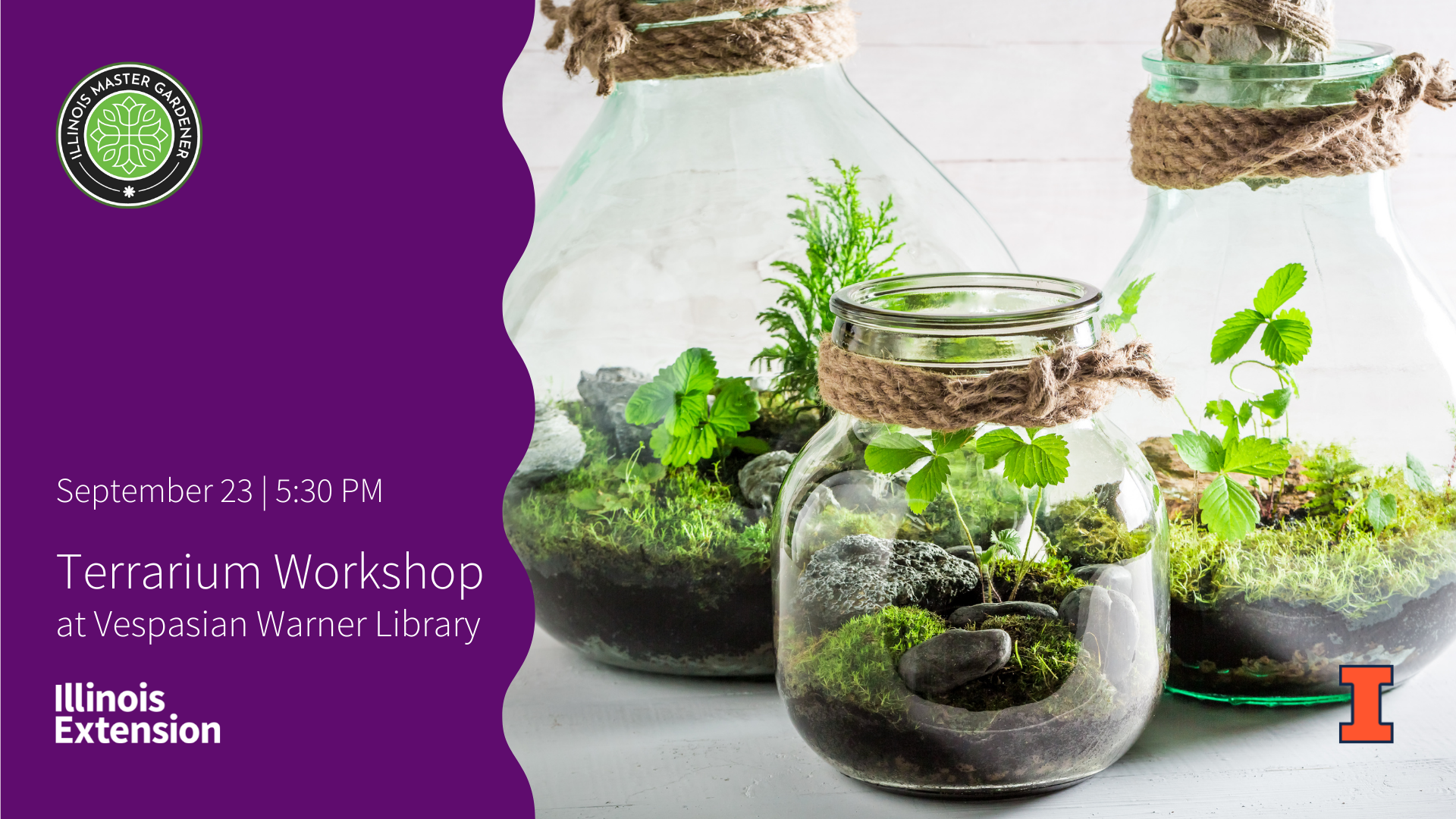 Workshop will include:
*Building your own living plant terrarium
*Plant selection
*Terrarium building techniques
*Planting instruction
*How to display and maintain terrariums
Please call Marie at Vespasian Warner Library, 217-935-5174, to register.
Register by September 22!
For more information, please contact Beth Miglin, Extension Horticulture Coordinator, at bmiglin@illinois.edu or call 217-935-5764.