Nutrition Education and Wellness
Illinois Nutrition Education Programs provide nutrition education to individuals and families in communities around the state of Illinois. This program is provided as Supplemental Nutrition Assistance Program (SNAP) Education.
By providing easy solutions through in-person lessons and online resources, this program makes the healthy choice an easy choice where families eat, learn, live, shop, and play. Programs are based on current research and engage learners in practical, hands-on classes and activities.
Program staff also partner with local organizations as part of the overall effort to promote healthier settings and food choices. By focusing on improving food access, increasing the likelihood of healthy choices, and helping families save more money, we are making a difference in the lives of Illinois families and their communities.
Nutrition Education and Wellness Blogs
Explore ways to embrace a healthy lifestyle to create a happier, healthier, wealthier you.
Quick Links
Find information on recipes and where to access food in your area.
Healthy Recipes Video Series
Healthy Recipes

Easy to make at home
Easy to get ingredients
Good for your health
Use the Find Food IL map to find places in your community offering free food or meals. You can also find stores and markets that accept SNAP/LINK or WIC coupons. Plus, see the DHS or WIC office nearest to you. Enter your zip code or city to get started.
Food Pantries in Your Area
View a list of food pantries in Gallatin, Hamilton, Hardin, Pope, Saline and White Counties.
Title

About Illinois Nutrition Education Programs
Body
Learn about the impact of INEP on Illinois families and communities and how to partner with us.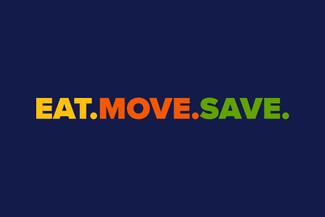 Find foods that taste great and are easy to prepare, fun activities, and shopping tips to keep more money in your pocket.