What's it like in 4-H? 
In 4-H, you get to decide what topics and projects interest you most. You make 4-H what you want it to be. Work on many projects or focus on one or two. Choose what events sound fun to you, and do them. In 4-H, you have an important role in making your community a better place to live, but you don't have to do it alone. As a club, you'll figure out what's needed most in your neighborhood and find ways to help.
In 4-H, you're part of a family working together. At club meetings, you'll learn how to get along with others as you build your skills and help your community. In 4-H, you'll meet adults who care about you and want to help you succeed. 4-H matches you with mentors who will coach you in areas like problem solving, communicating, and teamwork. 4-H introduces you to potential careers and then gives you the training to get the career you want.
Local Clubs
Country Cuzins, 7 PM, first Monday of month
Davis Rockets, 6 PM, 2nd Monday of month
Florence Crickets, 6:15 PM, first Monday of month
Freeport Fantastics, 6 PM, first Monday of month
German Valley Golden Eagles, 7 PM, second Monday of month
Harlem Helpers, 7 PM, first Monday of month
Lena Lucky Clovers, 6:30 PM, first Tuesday of month
Pearl City Hornets, 7 PM, first Monday of month
Pearl Valley Rangers, 6 PM, second Sunday of month
Snappy Snazzers, 7 PM, first Monday of month
Local Events, Workshops, and Deadlines
4-H Enrollment
4-H Online is our online enrollment system. The online system is easy to use and there are guides below that help step you through the process. Every change you make is dated, so you'll be sure to meet all registration deadlines.
A few tips for enrolling online:
New and returning 4-H families can use this online instructions guide to help walk you through enrollment.
For more helpful information view this enrollment video.
Are you a 4-H volunteer? Our instructions for volunteers provides a helpful summary of key information for volunteers.
Log in any time before your local deadline to select or change your projects.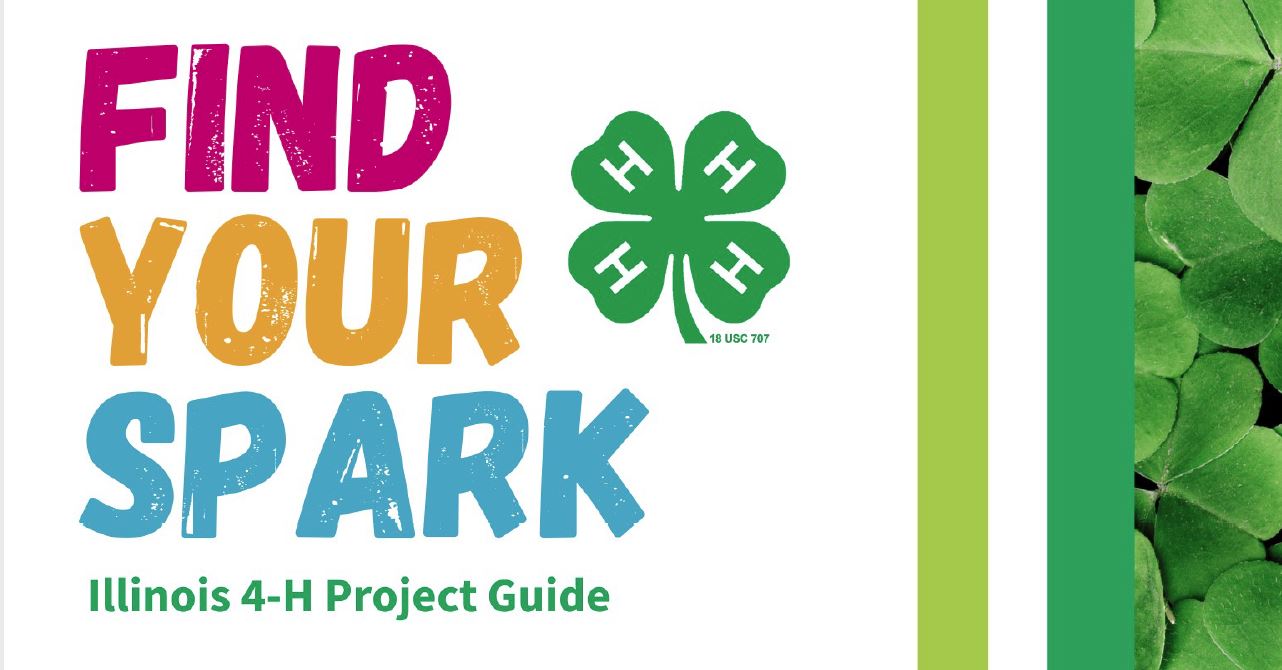 The 2022 4-H Program Book is provided to assist you in preparing for this year's 4-H Shows and Contests. It identifies the 4-H projects, which may be exhibited, their various classes, and the rules & regulations governing their exhibition. Please read it thoroughly and carefully to prevent any misunderstanding or potential disappointment.
State Resources for Illinois 4-H Members and Clubs
Program Coordinator 4-H and Youth Development