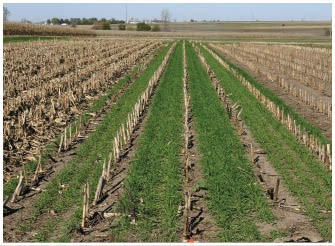 Here in the Midwest, we are blessed with very productive soils. Management plays a big role in keeping those soils productive.
The 2020 Soil and Water Management Webinar will discuss management risks and solutions to such topics as extreme weather, irrigation, groundwater, and loss of topsoil and nutrients.
Certified Crop Advisors can receive 4.5 hours in Soil and Water Management CEU's by attending this webinar, which will be conducted at multiple Extension offices across Illinois.
Topics and Speakers
Dr. Trent Ford, Illinois State Climatologist

Extreme Weather Trends and Potential Soil Impacts

Dr. Sean Jenkins, Western Illinois University

Controlled Burns, Soil Quality and Management around Cropland

Steve Wilson, Illinois State Water Survey

Irrigation and Water Use Reporting

Kapil Arora, Iowa State University

 In field Drainage Water Management using Control Structures

Nathan Johanning, Illinois Extension

Field research on Cover Crops and Soil Quality
Registration is $45 per person, which includes lunch. Registration can be completed online or contact the Quincy office.  For more information, email Katie Parker at keparkr2@illinois.edu, 217-223-8380.
Location
Adams County Extension Office; Quincy, IL