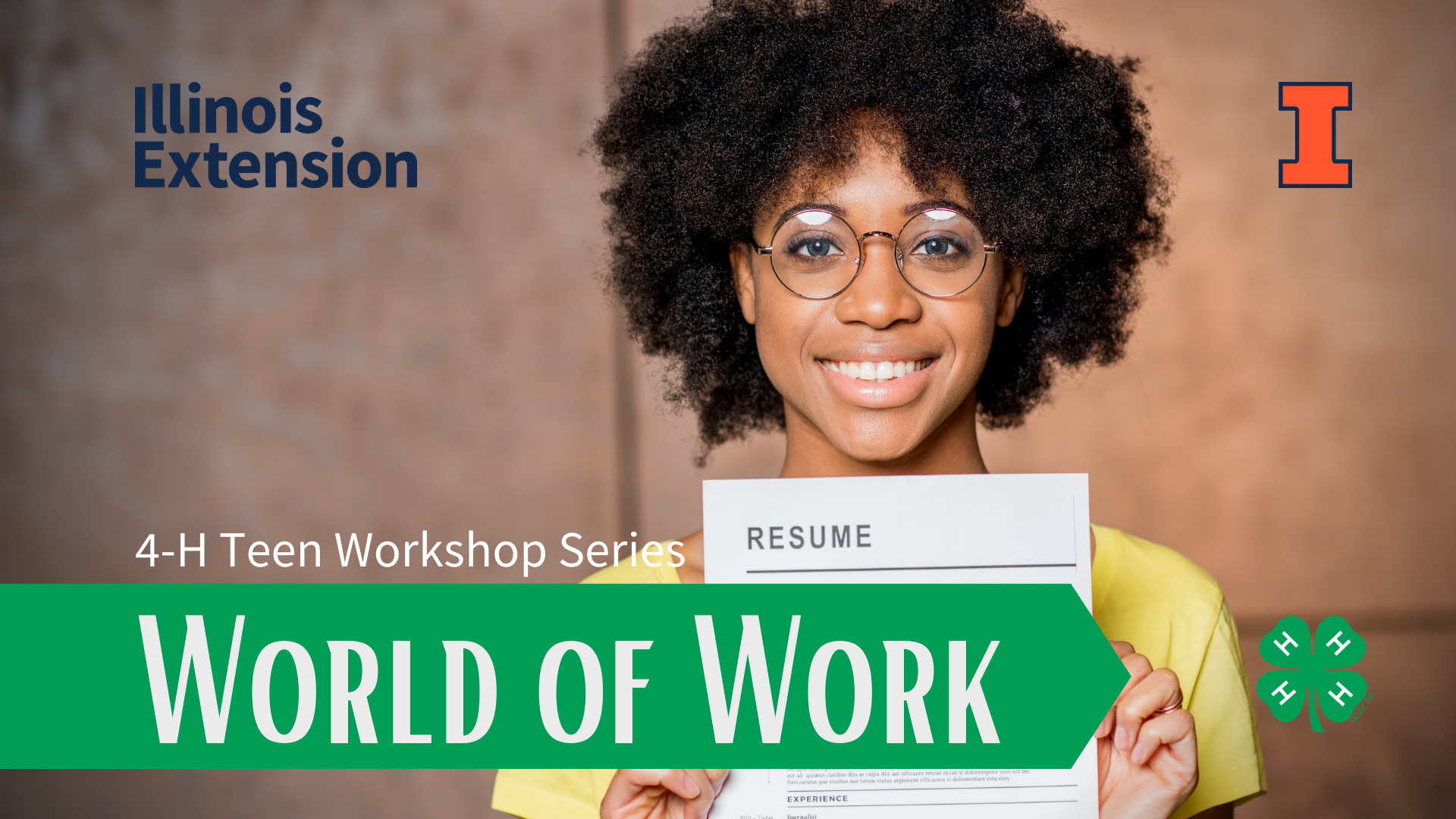 This 4-H Virtual Workshop Series focuses on preparing teens for real life work experiences.
The goal is to explore, meet a professional, simulate, and practice skills. Topics include the job application, resume, cover letter, interview, and more. This series will meet virtually 4 to 5 p.m. on Mondays, Jan. 4 to Feb. 8, 2021.
$20 per youth participant (includes a special prep kit sent when the series is completed).
Registration is required to receive secure virtual meeting information. If you will need an accommodation in order to participate, please email the contact person for the event. Early requests are strongly encouraged to allow sufficient time to meet your access needs.
Registration closes Dec. 23, 2020 (or when class meets capacity).
Questions? Contact Andrea Farrier, 4-H program coordinator, at farrier2@illinois.edu or 217-300-1369