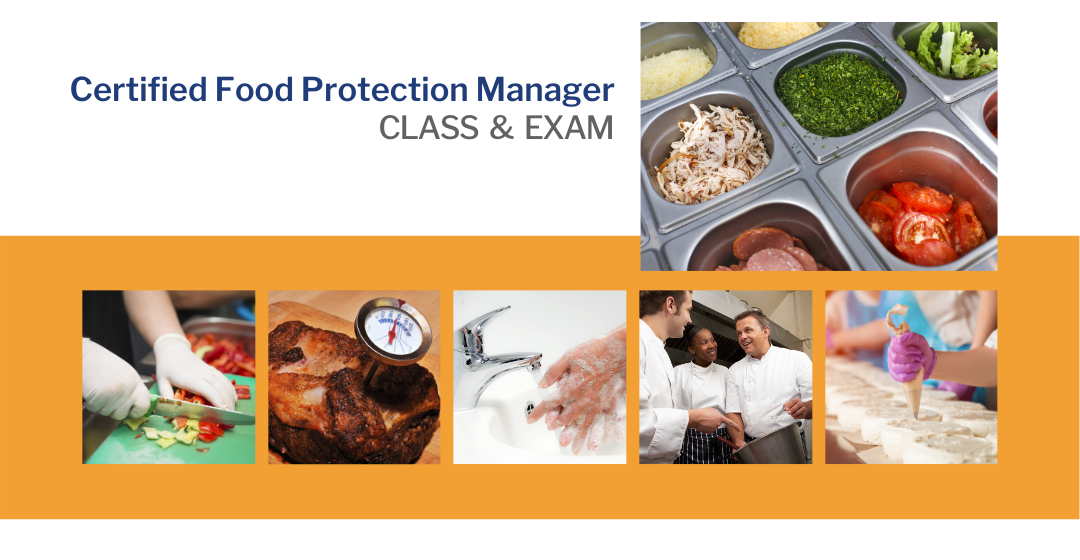 Certified Food Protection Manager Training is Required by Illinois Law
To observe Illinois Extension COVID-19 precautions, please follow these directions. Participants must wear masks, complete a symptom check, and have forehead temperature taken. Social distancing and masks will be required while in building.
Food-borne Illnesses
Safe Food Handling
Cooking & Storage
Cleaning & Sanitation

Event Price:
$120 per person
$0 for K-12 Nutrition Professionals
Course fee includes materials and exam.
Register by May 30!
For further information, please view the printable flyer.


A photo ID is required for the exam on June 24.
Participants must attend both June 22 and 24 sessions.
Participants must wear masks and observe social distancing.
If a reader or translator is needed, contact the National Registry of Food Safety Professionals at 800.446.0257 or customer.service@nrfsp.com.
 
Please email Caitlin Mellendorf or call 217.877.6042 with any questions.
If you need a reasonable accommodation to participate, please contact the event coordinator via email or by calling 217.762.2191. Early requests are strongly encouraged to allow sufficient time to meet your needs, when possible.