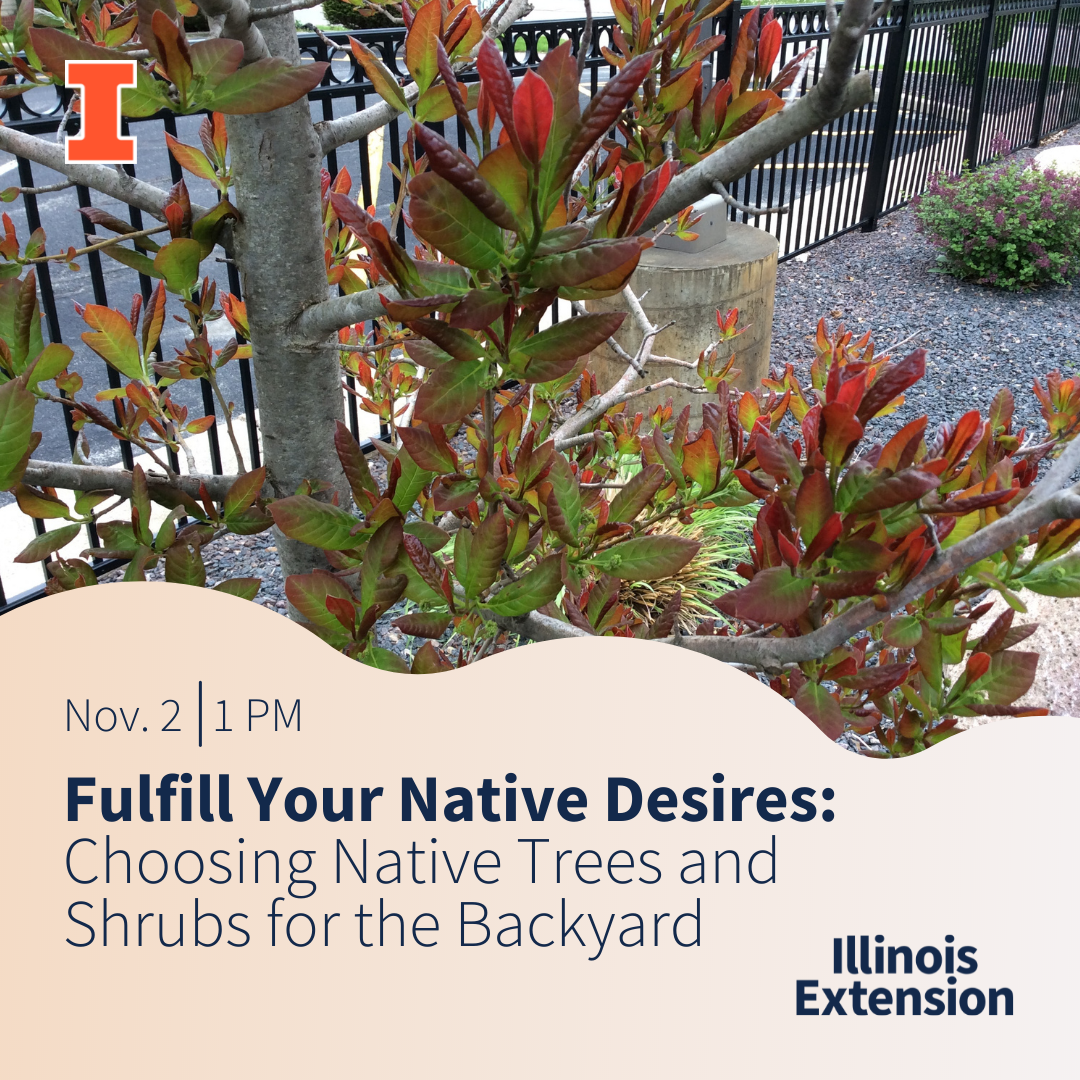 Native trees and shrubs support insects and wildlife in local ecosystems. Discover the value and characteristics of native woody plants and the beauty desirable trees and shrubs can add to various sites in your landscape. Presenter: Andrew Holsinger
Register by October 31.
Accommodation: If you will need an accommodation in order to participate, please email Andrew Holsinger. Early requests are strongly encouraged to allow sufficient time to meet your access needs.