The Illinois Extension Master Naturalist Program is an educational volunteer training program offered by University of Illinois Extension. The program is designed to give participants an opportunity to experience nature, develop knowledge of and respect for the environment, and practice natural resource stewardship. The East Central Illinois Master Naturalists is the name of our local chapter of the Illinois Master Naturalist program, which includes volunteers from Champaign, Ford, Iroquois, and Vermillion counties. The East-Central Illinois Master Naturalists (ECIMN), established in 2005, is coordinated by University of Illinois Extension serving Champaign, Ford, Iroquois, and Vermilion Counties. This local chapter is sponsored by Champaign County Forest Preserve District, Urbana Park District and Champaign Park District. Our local chapter shares the mission, vision, and goals of this statewide extension program. Find other Illinois Master Naturalist groups on the state website. 
Why Become a Master Naturalist?
Nature is everywhere, in your neighborhood, in your backyard, and in your house. Becoming more educated about the natural world increases your awareness and appreciation of it, enriching your everyday life. In the tradition of John Muir, John James Audubon, and even Teddy Roosevelt, as a naturalist, you can contribute to conservation and a greener world. And you can play an important role in sharing that world with others in your community.
What Qualifications Must I Meet?
Anyone can become a Master Naturalist - it does not require a degree or years of experience. You do, however, need to:
Have a sincere desire to learn and share natural resource information within your community
Be able to communicate effectively
Be willing to devote time to volunteering and continuing education
Volunteer Training
Our spring 2021 training is now full. You may look at our class description and schedule here. This training is composed of self-guided study, nature hikes, and virtual group discussions. Please apply in the next section to get notifications about our next scheduled training.  
University of Illinois Extension's Illinois Master Naturalist Volunteer Training Program is designed for adults of any age that want to learn about and positively impact their local environment. The goal of the program is not to teach you everything there is to know about the subjects being covered, but to give you an engaging exposure to the natural world--one that encourages you to seek lifelong learning opportunities to further your development as a naturalist. Additionally, the purpose of training our volunteers is to increase the reach of University of Illinois Extension education. 
Master Naturalist Volunteer Training Program participants have the opportunity to:
learn about Central Illinois' natural history, ecosystems, plant and animal communities and environmental issues,
enhance your love of nature through hands-on training and community-based service,
practice lifelong learning and sharing,
interact and build relationships with new acquaintances with similar interests,
give something back to nature and your local community,
learn from and work with local experts.
Join us! 
Since the establishment of the East-Central Illinois Master Naturalist program in 2005, 391 residents have become active Master Naturalists. Volunteer efforts have provided over 98,000 hours of service valued at more than $2,000,000 to East-Central Illinois. Our current team of 180 Master Naturalists has contributed over 15,000 hours of service valued at about $380,000 to Central Illinois in 2019 alone. With many hands, we can make a big difference. 
Become a Master Naturalist by following the steps below.  
Attend an orientation meeting and submit the required documentation below
Complete payment of $200 and receive the Master Naturalist Manual. Fee waivers are available.
Attend Master Naturalist Training
Complete and report 60 hours of volunteer internship within 24 months of completing the training course.
To remain certified, an additional 30 hours of volunteer service and 10 hours of continuing education should be performed and reported annually
Required Documents:
Become Part of Our Volunteer Community
Would you like to get involved in behind the scenes planning and organizing? We need your help to organize the tree and shrub sale, Master Naturalist Conference, educational efforts, communication strategy, program planning, membership appreciation, calendar creation, and more! Build skills and gain experience with us. Become a part of a committee, a presenter, plan events, help on campus, or serve in other ways. Locations include the Extension Offices, the Red Oak Rain Garden, I-72 Demonstration Prairie, and more!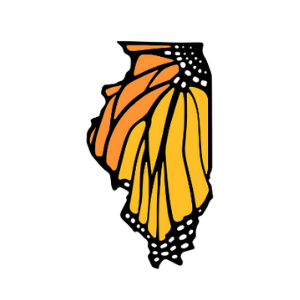 Volunteer with Local Partners
Master Naturalist Program Coordinator
Extension Educator, Local Food Systems and Small Farms