The Financial Wellness program aims to help college students learn to manage their money effectively and make wise financial decisions. Financial decisions that young people make while in college can have a significant impact on their lives for many years.
All services to students are free. Students can chat with peer educators (by phone, email or video) to ask questions about personal finances and money management resources.  
Be Centsible
Read all about different personal finance topics in this blog written by college students, for college students.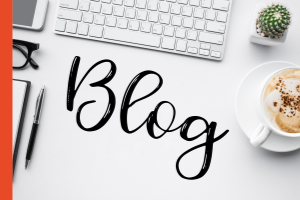 About Us
Financial Wellness for College Students focuses on practical money management skills and strategies to help college students plan spending, save money, use credit wisely, and build a solid financial foundation for long-term goals. This program is unique because it connects college students with peers who have been trained by Extension educators and other professionals to provide financial education outreach.
The purpose of the Financial Wellness program is two-fold:
1) to provide accurate, timely financial education to college students in a delivery mode that is appealing and accessible to them and,
2) to provide college students interested in financial planning as a career option an opportunity to experience teaching financial management concepts and developing educational materials for peers.
Topics Covered in the Program
Presentations by the Financial Wellness Peer Educators in the past three years include topics such as budgeting, managing credit and debt, credit reports and scores, job benefits including retirement savings plans, and investing. Students who visit with peer educators commonly have questions about managing financial accounts, student loans, paying down debt, auto loans, as well as the topics covered in the general presentations. Students with problems that require legal assistance, in-depth counseling, or mediation with business will be referred to appropriate community and university services.
The Role of Peer Educators
Each semester Peer Educators develop outreach educational materials such as FAQs for the Financial Wellness website, special events such as a targeted workshop for new Treasurers of registered student organizations,  a series of posters that focus on positive financial practices (such as paying more than the minimum on credit card accounts), and bulletin boards for residence halls. An e-newsletter is also sent to subscribers. These educational materials developed by students clearly "speak" to other students in a way that non-targeted educational materials may not. All developed materials go through a peer-review process before distribution.
To broaden the outreach of the Financial Wellness program, Peer Educators use social media including:
Over the years, new partnerships have developed including the Graduate College at UIUC and USFCSO's Student Money Management Center. Partnerships such as these increase our outreach effectiveness.
Personal Finance Special Projects