Why Become a Master Gardener?
Master Gardeners are University of Illinois Extension volunteers who share research-based horticulture information with gardeners of all ages. They serve the residents of Ford-Iroquois Counties by organizing programs and projects that extend knowledge on flowers, vegetables, herbs, fruit, trees, shrubs, and more. Master Gardeners help promote a better understanding of plant diseases, organic gardening, composting, native plants, and the importance of pollinators. In 2019, About 17 Ford-Iroquois Master Gardeners volunteered about 1,400 hours making their community a better place to live! 
What Qualifications Must I Meet?
The Master Gardener Volunteer program may be for you. All you need is:
Have an interest in gardening and learning
Be able to communicate effectively
Be willing to devote time to training, volunteering, and continuing education
Volunteer Training
Ford-Iroquois Master Gardeners may take classes in Champaign and Danville offices when offered and seats are available. Upon completion, you will be a Master Gardener in Ford-Iroquois Counties. Residents of Ford and Iroquois counties have two options for 2021 MG Training 
Online MG Training 
Hybrid MG Training
 
Online Training vs. Hybrid Training
Online Training will begin in January and is ideal for those who enjoy working at their own pace or need a more flexible option. Students will have about four months to read the manual, watch online webinars, and complete quizzes. Your progress will be tracked electronically. Strong internet service is a must for this option. The online class fee is $300 and paperwork must be submitted by January 4, 2021.
Hybrid Training will begin in February. In this flipped classroom-style training, trainees have at least 4 hours of independent study to do prior to the weekly session. During Tuesday sessions, trainees participate in a live presentation presented by Extension Educators. Then trainees work in small groups to discuss case studies and hands-on activities.

 

Some classes may take place via zoom depending on COVID. Classes start in mid-February and run thru April. Field trips are planned to community gardens and local greenhouses. The Hybrid class fee is $200 and limited to a select number of students. Seats are reserved upon receipt of payment and registration forms which includes a background check.
Begin the process by filling out the Master Gardener Interest form found at the bottom of this web page. Email jhanraha@illinois.edu for more information. Your fee is based on class choice and a commitment to volunteer 60 hours within 2 years. Partial financial assistance is available for need-based applicants. An extensive manual developed by University of Illinois educators for gardeners in Illinois is included in the class price.
Join Us!
Take the first step and apply online or you can download, print, and mail the application.
Once you submit this interest form,
The Master Gardener Program Coordinator will contact you for an informal interview.
When accepted into the program, you will be asked to complete 6 forms (required documents below) as required by the State Master Gardener program.
You will then receive the final registration and course information. The fee is $200 for hybrid and $300 for online.  Financial assistance may be available.
Classes and 60 hours of volunteer time are mandatory in order to become a certified active Master Gardener. Volunteer time can be completed within 2 years of taking the course.
To maintain certification in subsequent years, you must complete 10 hours of continuing education and 30 hours of volunteer activities annually.
To complete the application process and to maintain certified active Master Gardener status, volunteers must complete:
Active/Certified Master Gardeners
Contact Jenney Hanrahan or the Vermilion County Extension Office at 217-442-8615 for more information on becoming a Ford-Iroquois Master Gardener.
Here are some of the ways our volunteers are active in Ford and Iroquois Counties:
Design, plant, and care for an educational Idea Garden at the Onarga Library 

Sections include: Welcome Sign, West Border, Cottage, Vegetable, Herb, Butterfly, Natives, North Border, Composting, Maintenance

Plant and manage a community garden at the Gibson City Reservoir/Fishing Pond

Rain Barrel, Native Shrubs, Annuals and Perennials for Pollinators Demonstrations

Provide garden-themed presentations to the local community through their Speakers Bureau
Participate in Citizen Scientist Programs like Cocorahs and IPollinate
Hold plant shares each year 
Organize educational field trips for fellow Master Gardeners
Participate in the Monarch Watch Program, tagging monarchs each fall
Raised Bed Consultation 
Serve as an officer including President, Vice President, Secretary, or Committee Chair
Maintain Idea Garden Scrapbook
Help organize IGA Cookout fundraiser and Plant Share in May
Idea Garden Open House or Garden Walk in June
Watseka Harvest Days and Plant Share in October
Meetings are (normally) scheduled for the second Tuesday of the month at the Iroquois County U of I Extension Office- 916 W Seminary Ave, Onarga, IL 60955-0163
Subcommittee meetings from 9 or 9:30-10 a.m.
A business meeting is from 10 am to 11 a.m.
Continuing Education offered from 11-Noon
Workdays may follow in the afternoon during the growing season
No July or December meetings
Continuing Education Opportunities:
Field Trips, Garden Days, Webinars, Attend MG Training Classes
Request a Speaker for your Group
Our Master Gardeners are trained by Extension Educators to give research-based lessons to public groups. Speaker's Bureau presentations are available by Master Gardeners in Ford-Iroquois Counties. Call 815-268-4051 for more information. 
Seed Starting 101 
Medieval Plants
Annuals and Perennials 
Seeds, Seeds, Seeds 
Fairy Gardens 
Milkweeds and Monarchs 
Pollinator Pockets 
Container Gardening
Right Plant -Right Place 
Gardening With Children
Making a Dried Herb Wreaths 
Make a Live Pumpkin Centerpiece with Succulents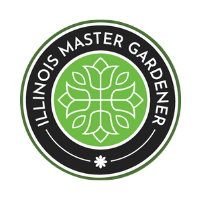 Come see our work and be inspired!
Visit the Gibson City Fishing Pond 460 N 300E Rd, Gibson City, IL or the Onarga Idea Garden at the Onarga Public Library, 209 W Seminary Ave, Onarga, IL
Master Gardeners enjoy sharing their knowledge with others. Visit and view educational demonstration areas like these:
Butterfly Garden
Vegetable Garden Planted with Fall Cover Crop 
Herb Garden
Annuals and Perennials
Native Plants
Compost Bin
Rain Barrel Irrigation System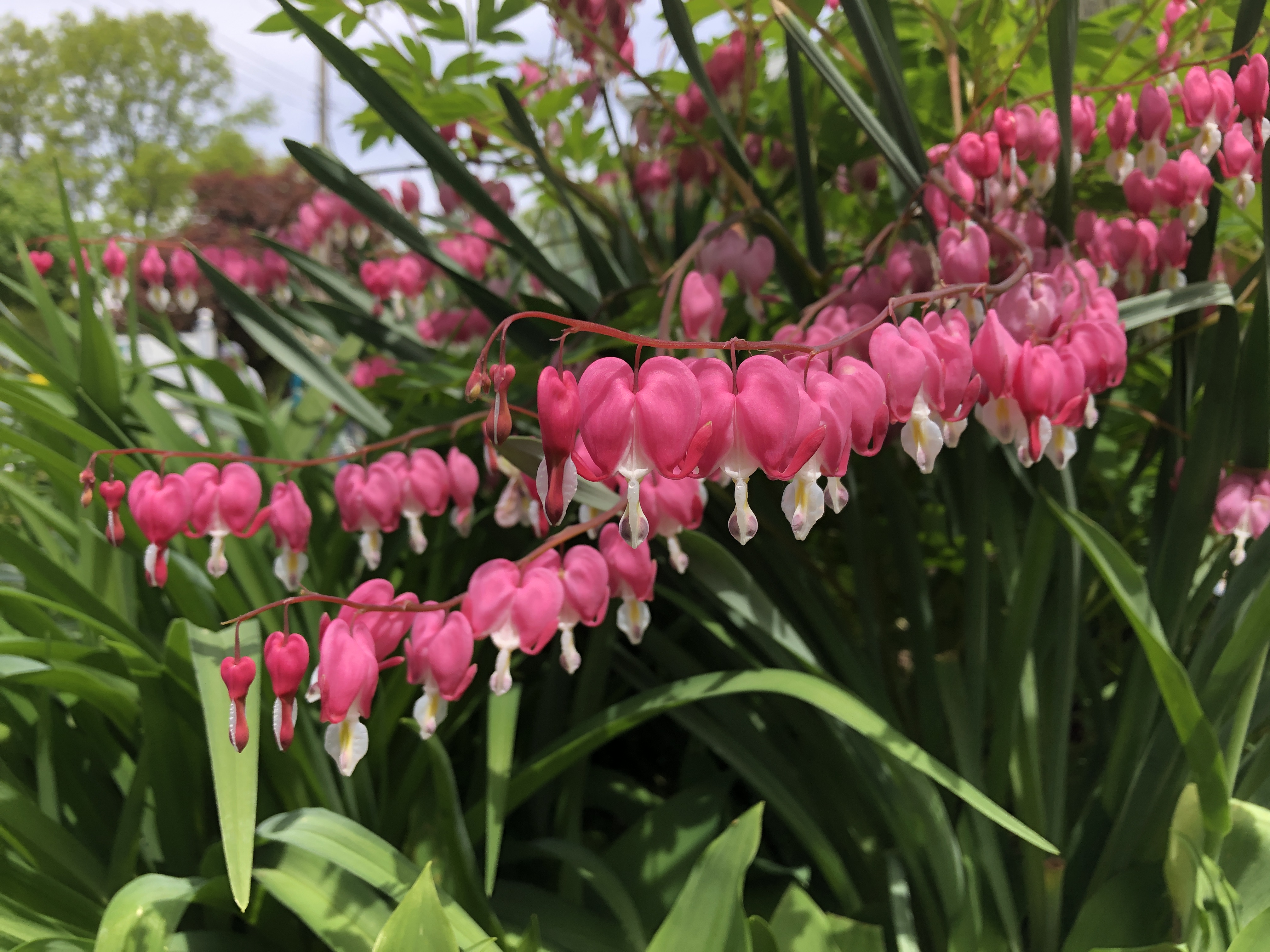 Master Gardener Program Coordinator, Horticulture
Extension Educator, Local Food Systems and Small Farms