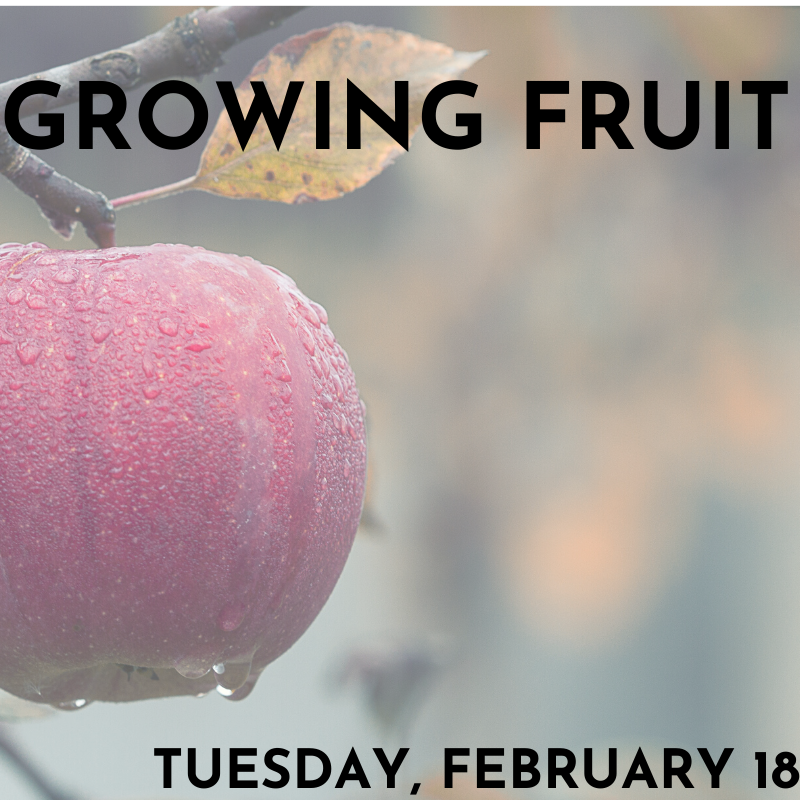 Apples, peaches, strawberries, grapes, and paw paws? There are a wide variety of common and unusual fruits that can be grown in East Central IL. Come listen to a panel of Master Gardeners talk about their experiences growing fruit in our area.
This program is free and open to the public. It will take place at the Danville Public Library, 319 N Vermilion, Danville, IL. This event is not endorsed or affiliated with Danville Public Library.
Preregistration is strongly encouraged. While there is no charge to attend, we ask that participants register so we have adequate handouts.
University of Illinois Extension provides equal opportunities in programs and employment. If you need a reasonable accommodation to participate in this program, please contact the Vermilion County office: 217-442-8615. Early requests are strongly encouraged to allow sufficient time for meeting your access needs.
Event Time
6:00 PM - 8:00 PM
Location
Danville Public Library, 319 N Vermilion St, Danville, IL