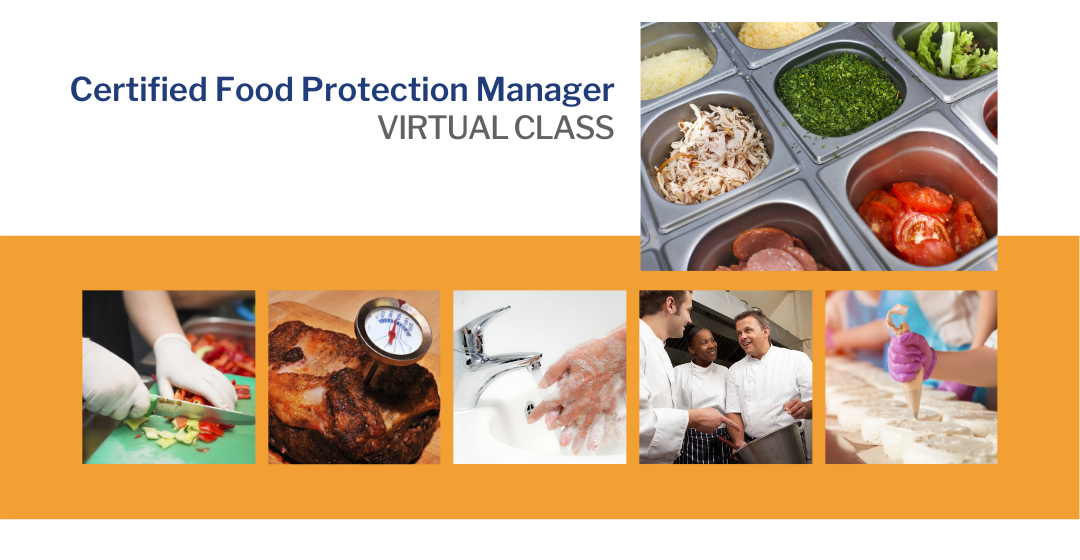 Certified Food Protection Manager Training is Required by Illinois Law. The Illinois Department of Public Health's Food Service Sanitation Code requires all food establishments be supervised by a certified food protection manager during hours of operation.
University of Illinois Extension staff will teach the course. If a reader or translator is needed, contact the National Registry of Food Safety Professionals at 800.446.0257 or customer.service@nrfsp.com.
 
The class will be taught by Caitlin Mellendorf, Extension educator, nutrition & wellness.
Class Topics:
Food-borne Illnesses
Safe Food Handling
Cooking & Storage
Cleaning & Sanitation
Register by March 5!
$50 per person for class and exam voucher.
$20 additional fee for class materials to be printed and mailed.

Class participants must attend all 3 days of class. Illinois Extension will provide a voucher to take your exam through a Pearson Vue Testing Center, and the student is responsible for scheduling their own exam.

If you need a reasonable accommodation to participate, please contact the event coordinator via email or by calling 217.877.6042. Early requests are strongly encouraged to allow sufficient time to meet your needs, when possible.