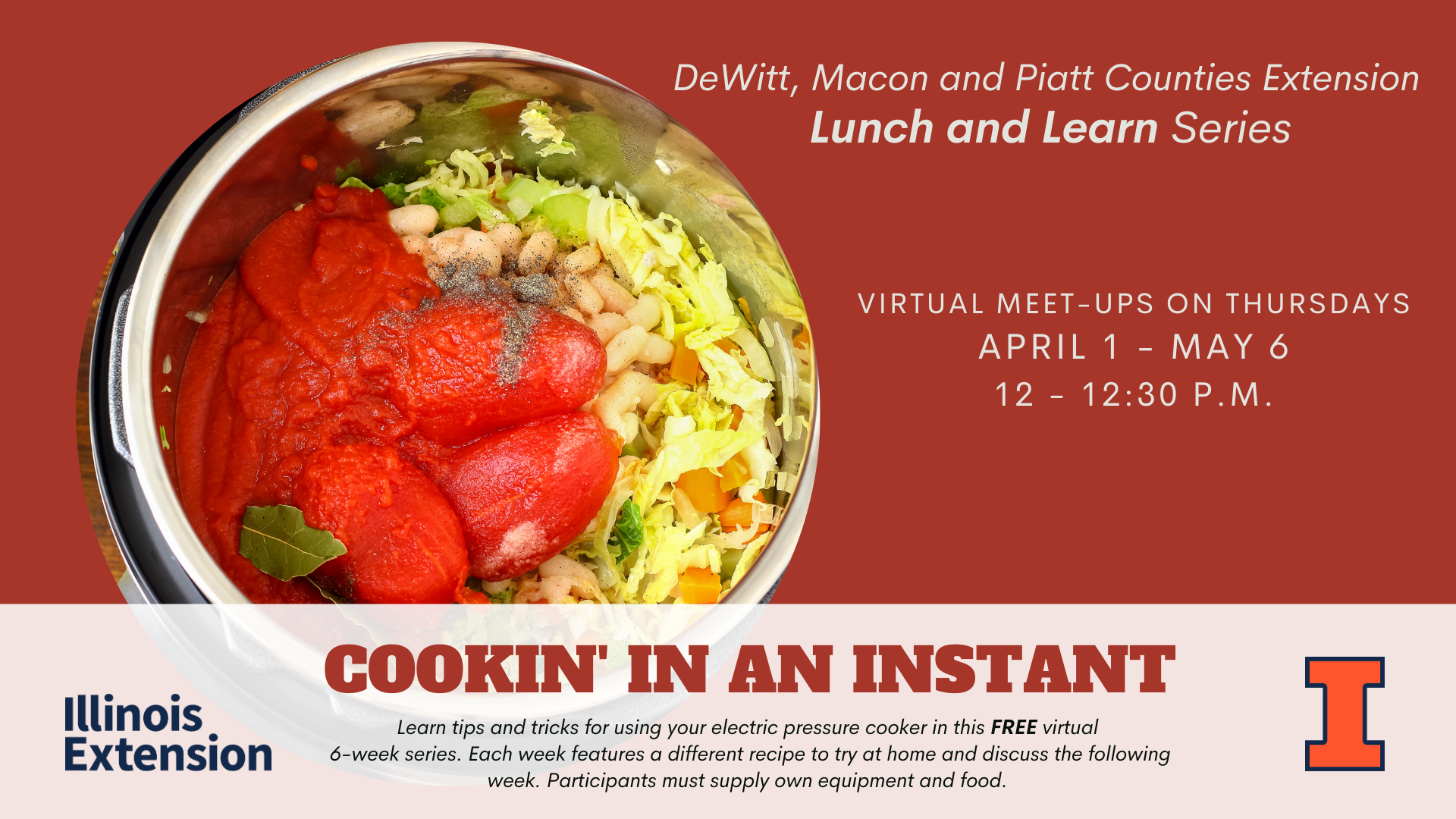 Pre-registration was required to attend this event. 
Learn tips and tricks for using your electric pressure cooker in this FREE virtual 6-week series. Each week features a different recipe to try at home and discuss the following week. Participants must supply own equipment and food.
This series is lead by Nutrition & Wellness Extension Educator Caitlin Mellendorf. 

Thursdays from April 1 - May 6
 
Series Schedule
Week 1: Introduction to Electric Pressure Cookers (homework: Applesauce)
Week 2: Using the Sauté Feature (homework: Pulled pork)
Week 3: HI and LOW Pressure (homework: Hard-boiled eggs)
Week 4: Automated Buttons (homework: Rice)
Week 5: Recipe Brainstorming (homework: Self-selected recipes)
Week 6: Final Sharing Session

Please email or call Caitlin at 217.877.6042 with questions. 
 
If you need a reasonable accommodation to participate, please contact the event coordinator or call 217.877.6042. Early requests are strongly encouraged to allow sufficient time to meet your needs, when possible.