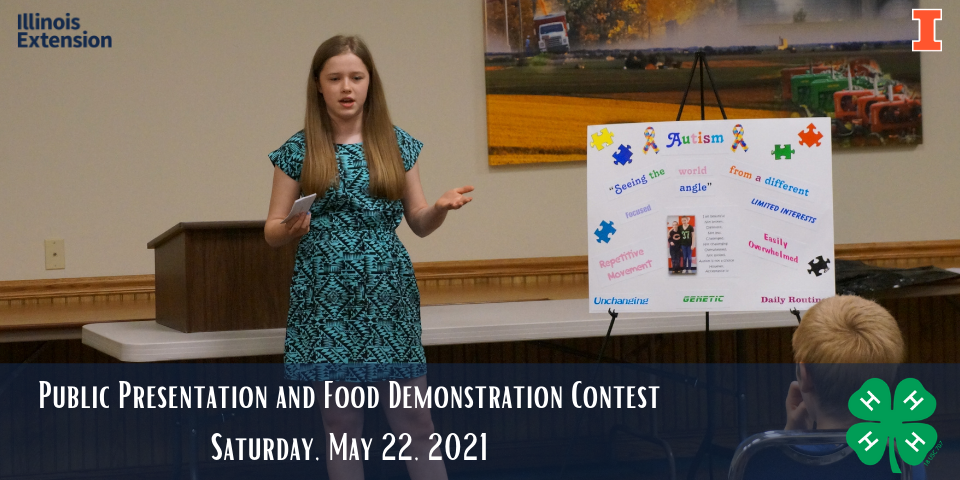 Champaign, Ford, Iroquois, and Vermilion County 4-H'ers are invited to participate in our unitwide Public Presentation and Food Demonstration Contests on Saturday, May 22, 2021.
The events will be held in the main Auditorium of the Champaign County Extension Office.
You must be enrolled in Public Speaking in 4honline by April 15 and then enter the show in FairEntry by May 15.
For more details, please read the Public Presentation and Food Demonstration Show Guide. If you have additional questions, contact Magdalena Casper-Shipp at mcaspe2@illinois.edu or 217-244-5355.
The University of Illinois Extension provides equal opportunities in programs and employment. If your child need a reasonable accommodation to participate in this program, please let us know here.
Early requests are strongly encouraged to allow sufficient time for meeting your access needs. We may contact you for clarification and followup.