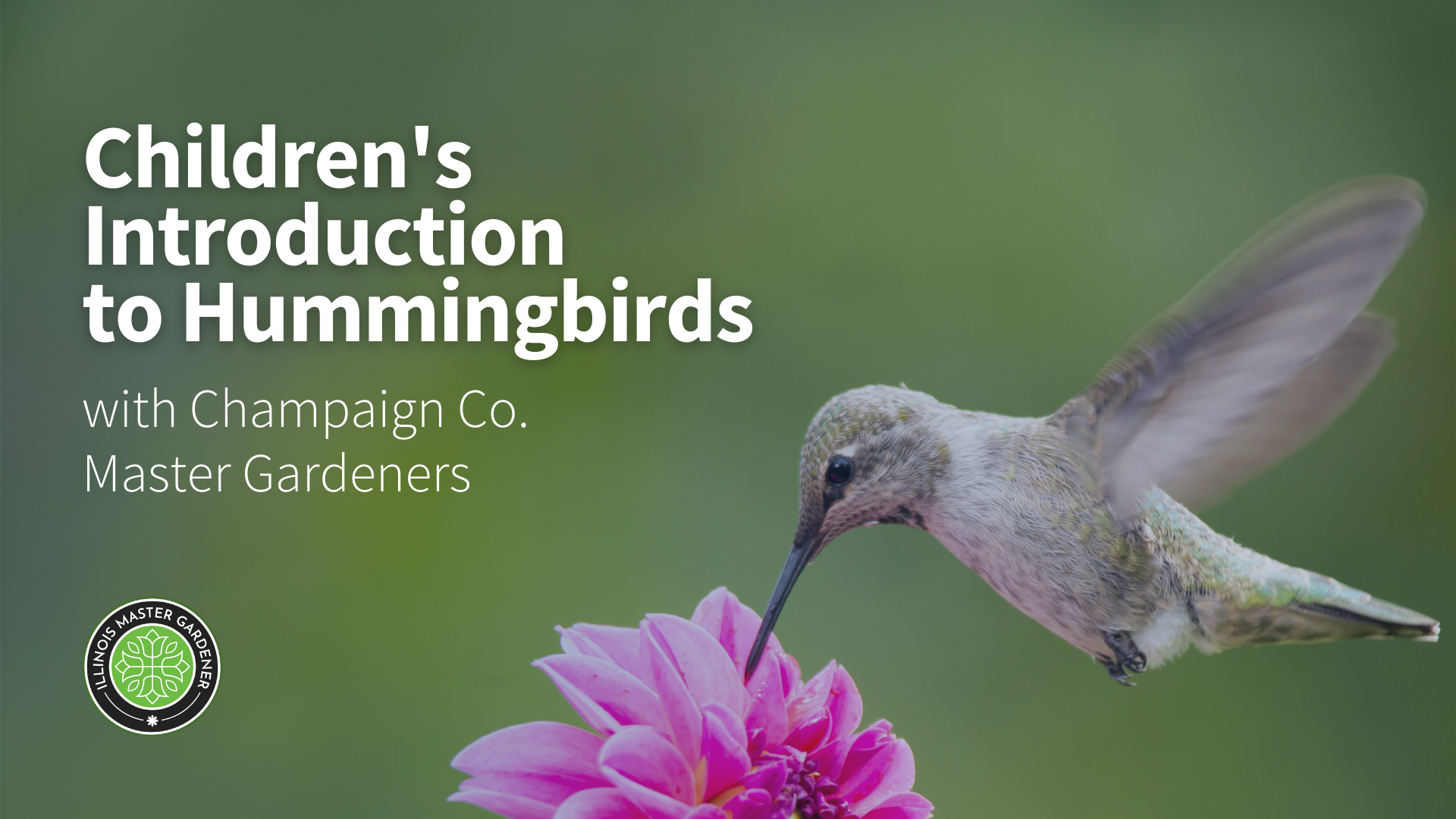 Note:
The weather report for the originally scheduled Sat., July 10 date shows potential for thunderstorms. Therefore, we are rescheduling this program for next Saturday, July 17.
Join Champaign County Master Gardeners and University of Illinois Extension at the Idea Garden, 2000 S. Lincoln Ave. in Urbana for Children's Introduction to Hummingbirds on Sat., July 17 at 9 a.m. or 10:30 a.m.  Children (recommended for ages 4-10) will learn all about these winged jewels of the garden. You will learn many fun facts about hummingbirds including where they live, what they eat, how to identify them, and how to attract them to your gardens. We will finish with a fun craft time showing you how to make a mosaic hummingbird. 
In this presentation you will learn:
How to identify different types of hummingbirds
Migratory patterns of hummingbirds
Types of nests that hummingbirds build
What hummingbirds eat        
What to plant in your garden to attract hummingbirds
Other fun facts about hummingbirds
This event will be in-person in the Idea Garden, 2000 South Lincoln Ave., Urbana. 
Children must be supervised by a parent or guardian. Please choose one of the two time-slots and register your child's name.  If you are registering multiple children, you will need to complete a separate registration for each one.
Cost to participate is $4.00 and includes the lesson, supplies for the craft, and red cardinal flower seeds to take home for your own hummingbird garden.
The fee is non-refundable.
The Idea Garden is a Champaign County Master Gardener community project located on the University of Illinois Arboretum grounds located on South Lincoln Avenue in Urbana.  
Parking will be available in the lot north of the Idea Garden.  Parking is also available in the Arboretum parking lots and along the road.  Note that meters are not enforced on the weekends.
For more information about the Idea Garden, visit go.illinois.edu/ideagarden.
Should you need accommodations to participate, please contact Randy Barton at rsbarton@illinoi.edu.