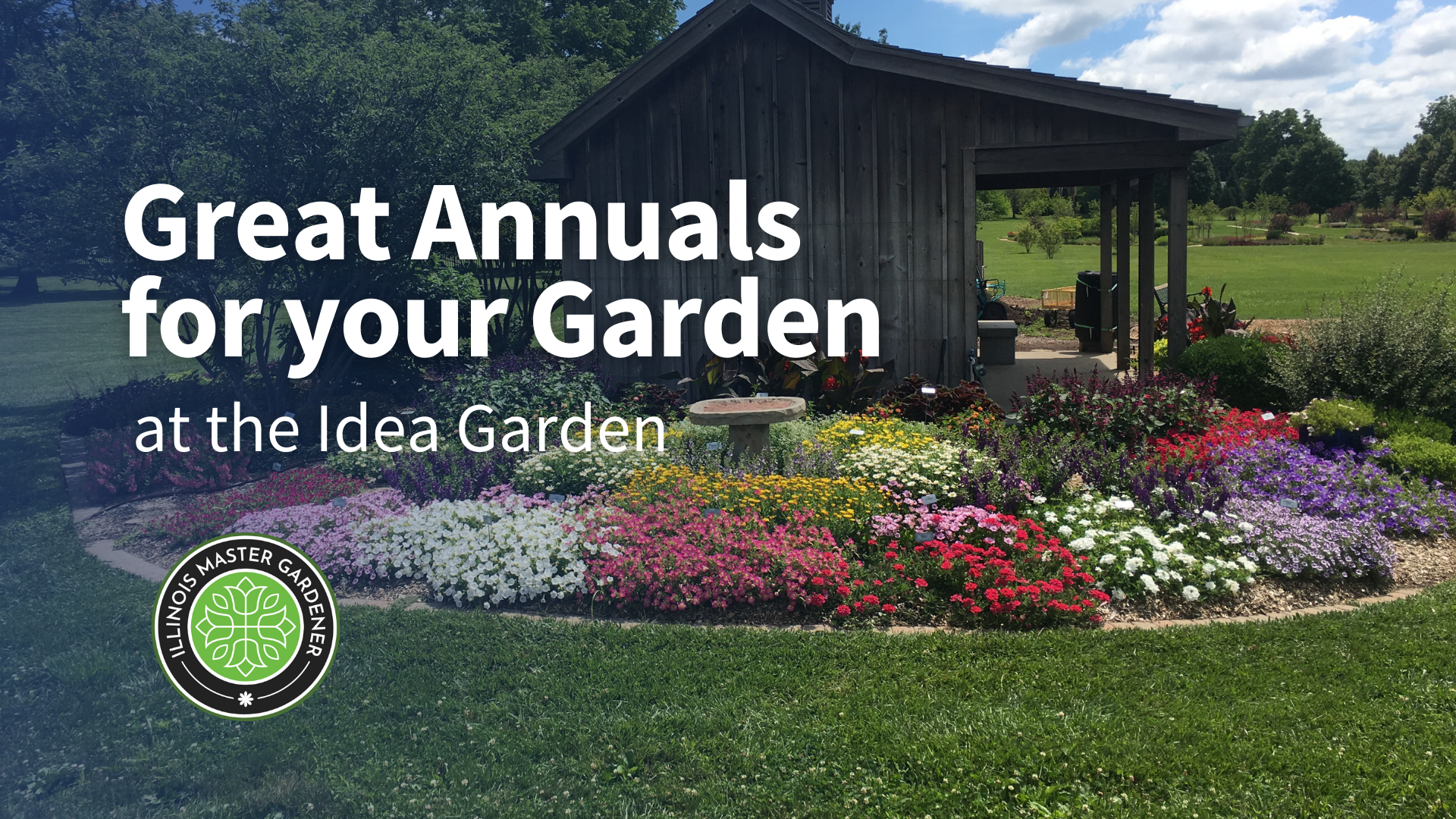 Champaign County Master Gardeners and University of Illinois Extension presents Great Annuals for your Garden- Master Gardener Tested on Mon., Aug. 2 from 9 - 9:30 a.m. at the Idea Garden on South Lincoln Ave. in Urbana.
In this program, Master Gardener Ann Tice will host an informal chat about some of the new "to be released" 2022 annual flowers that a team of Champaign County Master Gardeners are currently evaluating.  This year we are also testing 7 kinds of basil to see which is the most downy mildew resistant (DMR) as claimed AND tastes good!  Basil in the last number of years is very prone to this fungal-like disease where the plants may just shrivel and die.   
The Idea Garden is a demonstration garden maintained by the Champaign County Master Gardeners.  It serves as a public site and provides formal and informal educational opportunities, demonstrates garden design and maintenance, and allows us to collaborate with educational entities and community resources.
Each year Master Gardeners plant a display garden at the Idea Garden where they trial or "test out" annuals each year.  We typically receive about 45-60 different varieties of plants that go through a detailed evaluation process. 
During the trial evaluations, detailed notes are documented each month and submitted to the companies.  This is extremely helpful to us as we learn which plants do well in our zone 5 area.  We are then able to educate the public about what we have learned through the trials process. 
Plants are evaluated for percentage of bloom, percent of pests or diseases, and an overall evaluation (a "5" means- "Oh, my gosh, I MUST try this out in my garden next year!" to a "1" which means, "This looks miserable".)  
Champaign County Master Gardeners are fortunate to be the only volunteer garden at this current time trialing for this company amongst 47 other trial gardens in the US and Canada.  
If you need reasonable accommodations to attend this program, please contact Tabitha Elder at tabithae@illinois.edu or 217-333-7672. 
Complimentary parking will be available in the lot north of the Idea Garden.  You may want to bring a chair.
This is a rain or shine event.