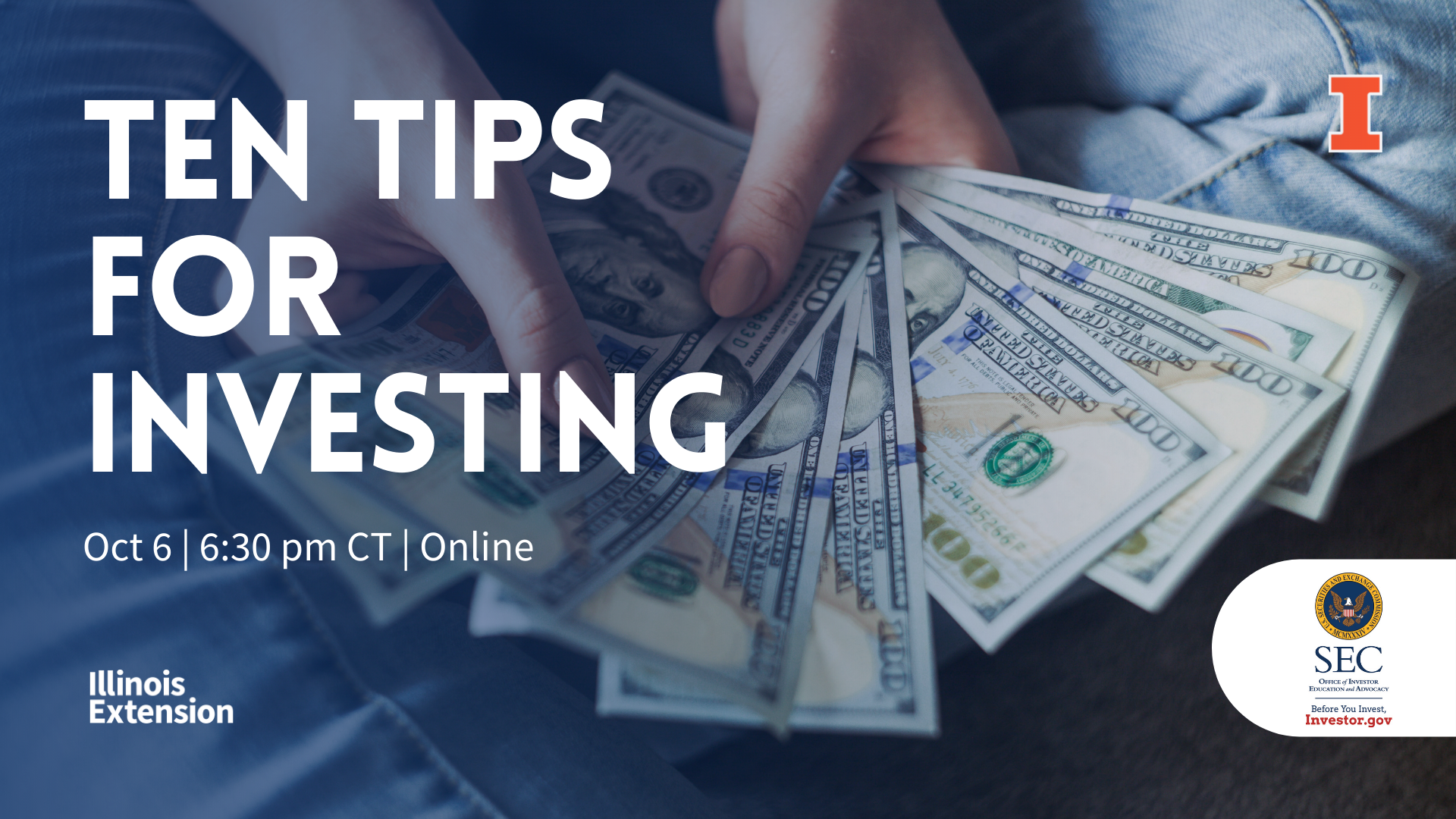 Whether you are a first-time investor or have been investing for years, join us to hear Alan E. Sorcher present 10 tips from the SEC's Office of Investor Education and Advocacy to help you become a smarter investor on Wednesday, October 6 from 6:30-7:30 p.m. CT. This is a presentation by the SEC, as part of its efforts to promote World Investor Week 2021 (October 4-10), a global campaign to raise awareness of the importance of investor education and protection.
Illinois Extension is pleased to host this event featuring Alan E. Sorcher, Assistant Director from the Office of Investor Education and Advocacy, U.S. Securities and Exchange Commission.
This webinar is free but registration is required. You will need a Zoom account (free accounts are available) to access the webinar. You will receive an email after you complete your registration with information on how to join each session.
University of Illinois Extension provides equal opportunities in programs and employment.  If you need a reasonable accommodation to participate in any of these programs, please contact Kathy Sweedler, Consumer Economics Educator. Early requests are strongly encouraged to allow sufficient time to meet your access needs.