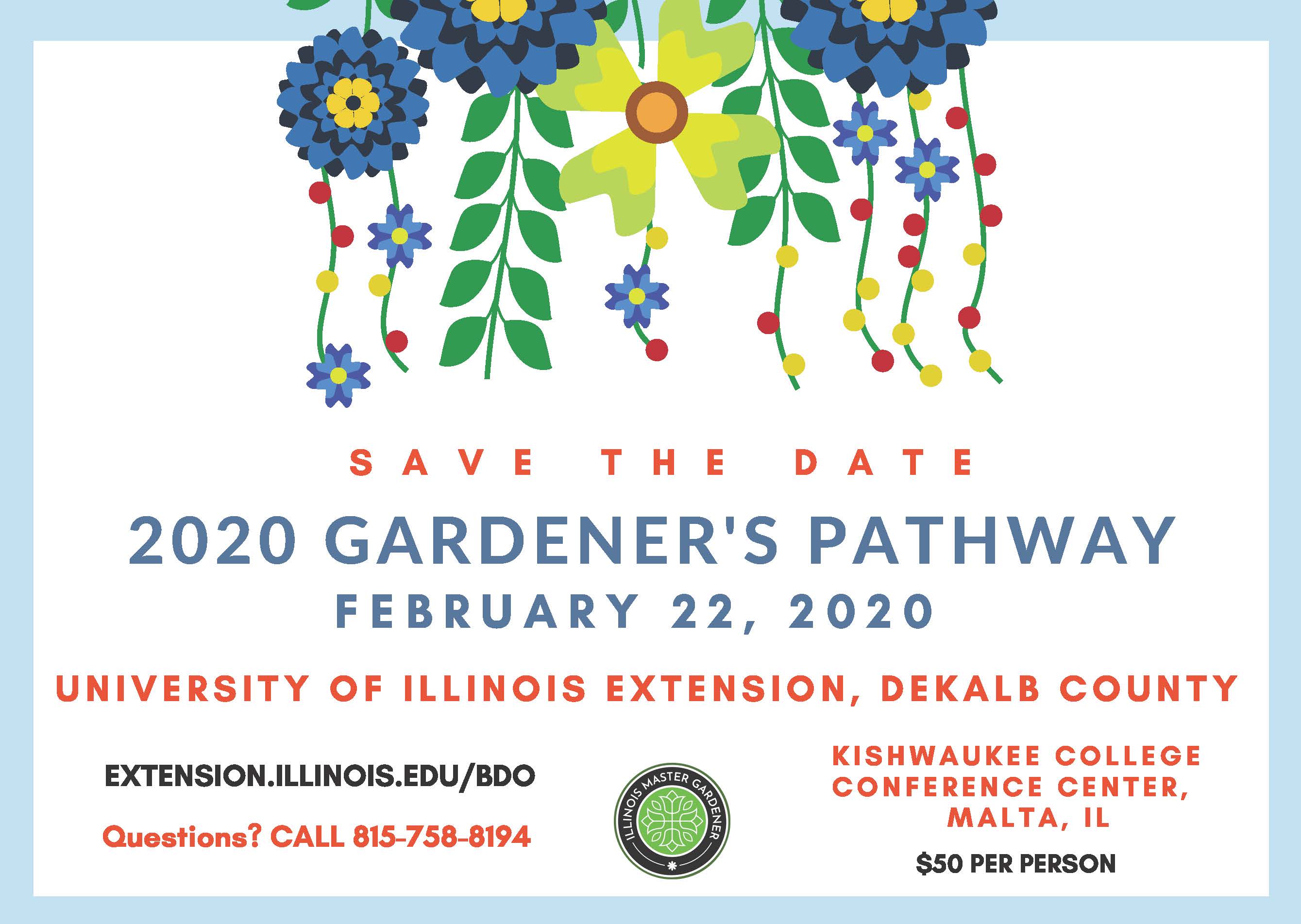 Save the Date: GARDENER'S PATHWAY
February 22, 2020
The University of Illinois Extension DeKalb County Master Gardeners is once again hosting the 2020 Gardener's Pathway, on Saturday February 22, from 7:30 a.m. – 2:30 p.m. at the Kishwaukee College Conference Center. 
Advanced registration is required by February 15.  
Keynote speaker for GP 2020 is Horticulture Educator and Host and Media personality, William Moss.
Event Time
7:30 AM - 2:30 PM
Location
Kishwaukee Community College, Malta, IL