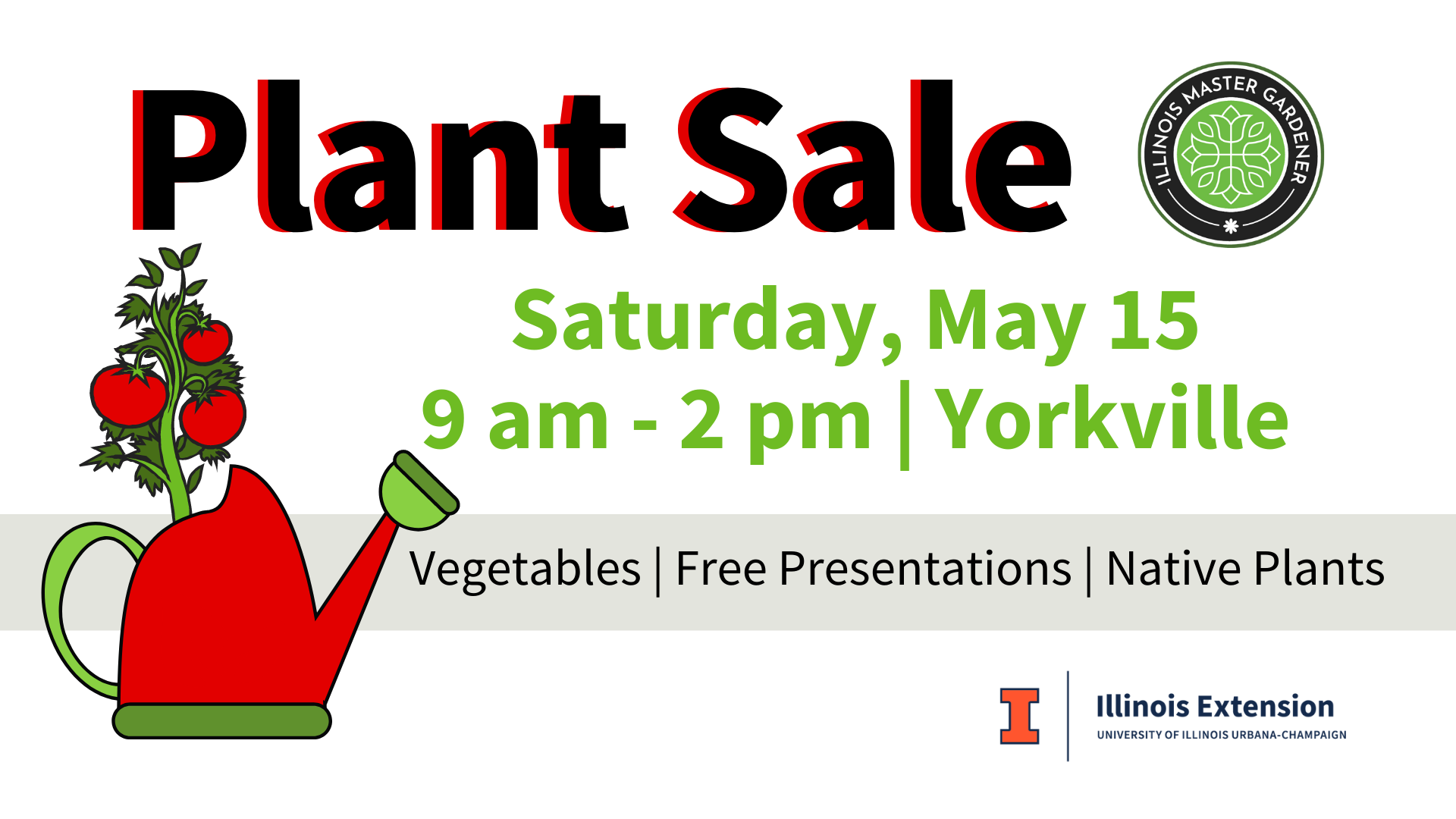 Mark your calendars for Saturday, May 15, to pick out prime plants and pick up helpful hints, all for your garden.
The annual Kendall County Master Gardener Plant Sale is scheduled for 9 a.m. to 2 p.m. at the University of Illinois Extension office, 7775B IL Route 47, Yorkville, about one mile south of Route 71. Master Gardeners will provide free presentations on popular home gardening topics, as well as free advice for your gardening questions or concerns.
The sale portion will include native plants, vegetable transplants, perennials, and more. The Master Gardener volunteers started more than 600 vegetable seedlings, including 14 varieties of tomatoes and 8 pepper varieties. Payments may be made by cash or check. Proceeds support the Kendall County Master Gardener program and community projects.
At the sale, physical distancing and face masks will be required. This event could be impacted by weather or by updated guidelines from Illinois Department of Public Health or University of Illinois. Any updates will be posted to this event page. For questions, call the office at 630-553-5823 or email program coordinator Sarah Fellerer at fellerer@illinois.edu. 
If you need reasonable accommodation to participate in programming, contact the presenter or coordinator listed. Early requests are strongly encouraged to allow sufficient time for meeting your needs.