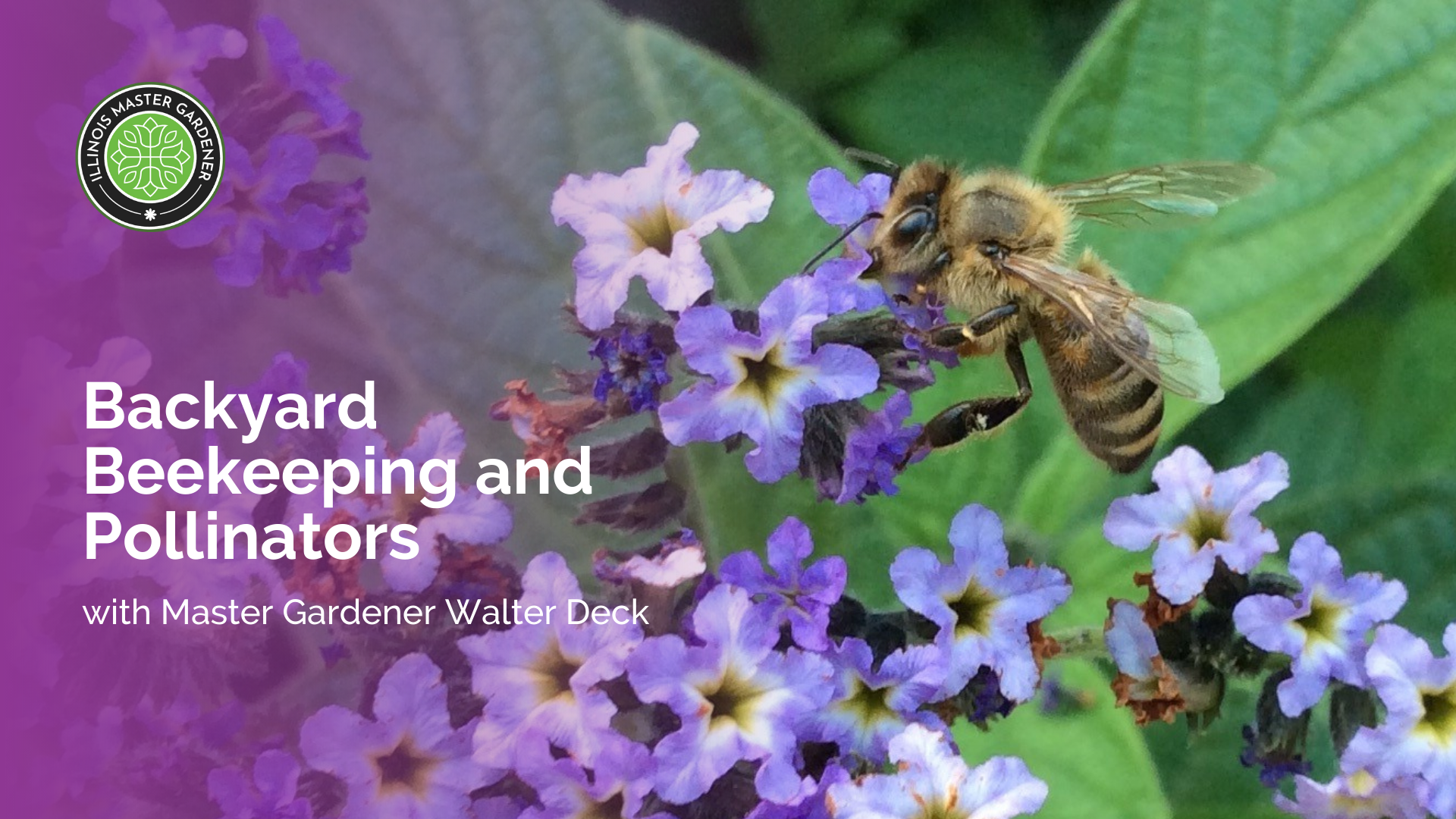 Vermilion County Master Gardener Walter Deck, is well known for his innovative gardening methods, elaborate raised beds, and his pollinator garden. He is also known for the high-quality honey produced by his beehives. Walter is an experienced beekeeper. He will discuss hive construction, show samples, talk about the best plants for bees and pollinators. 
 Participants are welcome to view his garden, beehives, small orchard, perennial flower beds, and greenhouse. Walter enjoys answering questions.  
This educational program will take place on Tuesday, June 15 at Walt's Acres 800 North Orchard St. Ridge Farm at 6 pm CST
While there is no charge to attend this presentation, we ask that attendees please register so we have adequate handouts.
Register by calling 217.442.8615 or online at this website.
Please bring a chair and face mask for the presentation. Wear comfortable clothing and shoes. 
Hand Sanitizer and Insect Repellant will be available.
 University of Illinois Extension provides equal opportunities in programs and employment. If you need reasonable accommodation to participate in this program, please contact Vermilion County office at 217-442-8615.  Early requests are strongly encouraged to allow sufficient time for meeting your access needs.