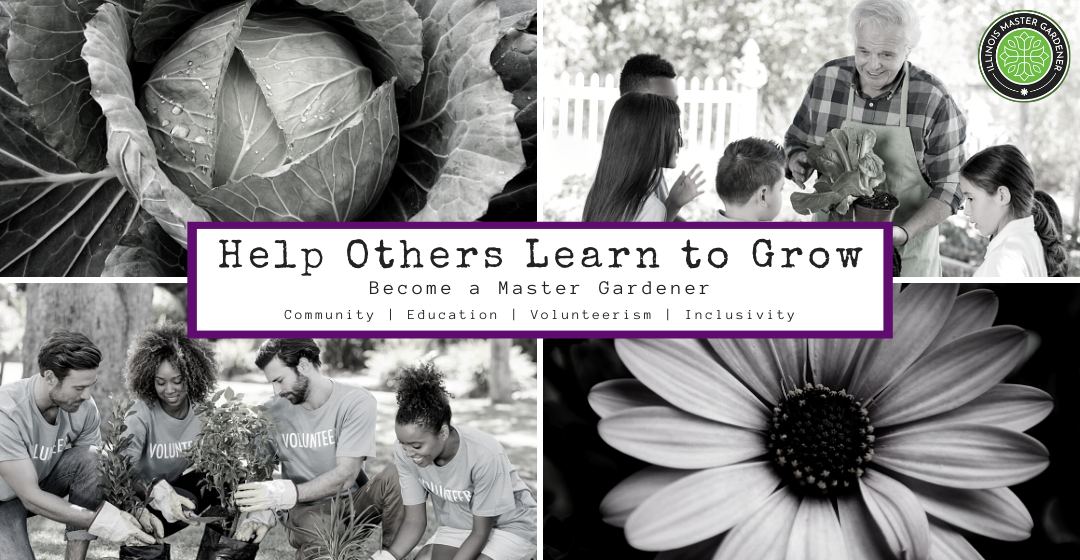 University of Illinois Extension Master Gardeners are volunteers who put their green thumbs to good use by training with Extension horticulture experts and then sharing their knowledge in the community. Together we are constantly learning and that's what makes it fun!
Training emphasizes practical research-based information and includes virtual lectures, discussions, activities and online videos. Training topics include: Botany, Plant Pathology, Annuals and Perennials, Soils, Insects, Woody Ornamentals, Vegetables, Turf, Fruits, IMP and Living with Wildlife.  
Classes will be held September 13 - December 13 on Mondays from 5:30 - 8:30 PM. 
If you are in DeWitt or Piatt County, please contact Beth at 217-762-2191 or bmiglin@illinois.edu with any questions. 
If you are in Macon County, please contact Julia at 217-877-6042 or julia8@illinois.edu with any questions. 
Fee includes training, materials and independent video classes. 
Participants may be eligible for partial fee waivers, please contact us for details.
If you need a reasonable accommodation to participate, please contact the event coordinator Beth at bmiglin@illinois.edu or Julia at julia8@illinois.edu Early requests are strongly encouraged to allow sufficient time to meet your needs, when possible.