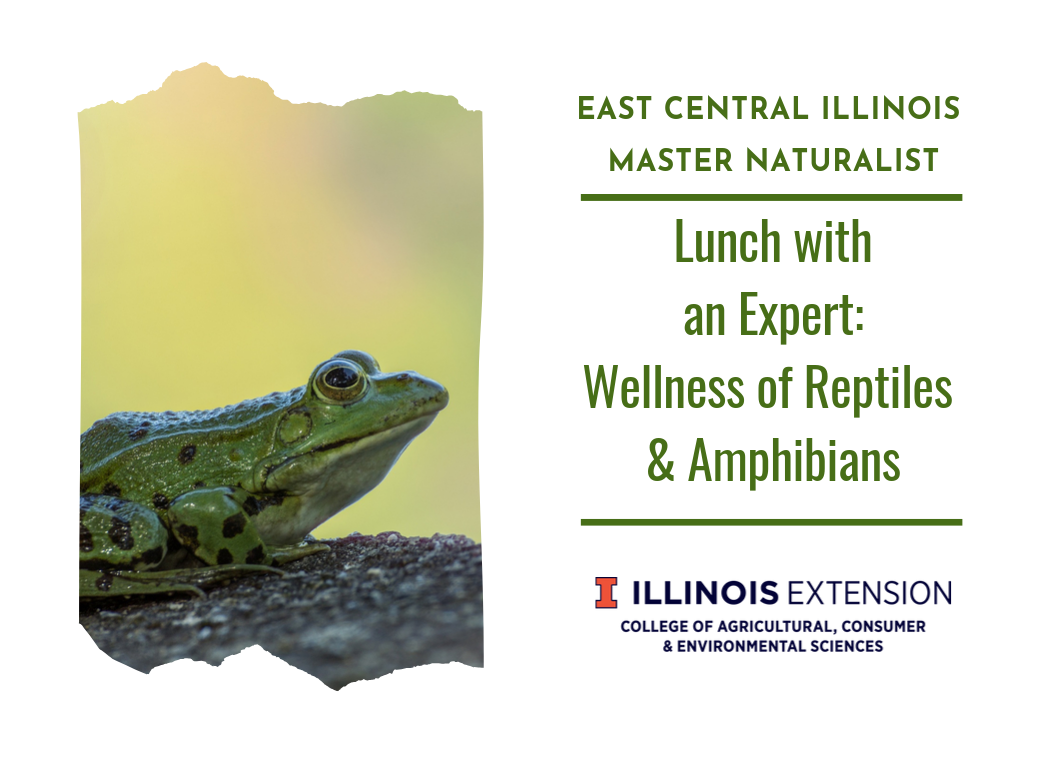 Everything you wanted to know about the assessment of health in reptiles and amphibians but didn't know whom to ask. 
Invited experts: Dr. Matt Allender grew up in Champaign, attended Central High School before heading to the U of I to complete a degree in Ecology, Ethology, and Evolution in 2000. He graduated vet school (U of I) in 2004 and in 2006 with his MS focusing on Conservation Medicine of free-ranging reptiles and amphibians. He practiced small animal medicine in Urbana prior to completing a residency in Zoological Medicine at the University of Tennessee and Knoxville Zoo. He returned to the U of I in 2009 as a faculty member and completed a PhD in Epidemiology. He currently teaches, provides clinical service, and performs research on free-ranging and captive wildlife as the Director of the Wildlife Epidemiology Lab.
Date and Time: Monday, November 18, 2019 (12 noon – 1.30 pm)
Location: University of Illinois Extension Auditorium, 801 Country Fair Dr. Champaign, Il
Host: Wanda Haschek-Hock, Master Naturalist (2016)
An informal "brown bag" lunch session with experts. The presentation will focus on examining the health of free-ranging Illinois turtles, snakes, and salamanders. Each can be a unique sentinel of environmental health and including information on their overall wellness can improve conservation efforts. Dr. Allender will speak about this project, funded by the Illinois Department of Natural Resources, that involved herps from all over the state. Their presentations will be followed by a discussion. No question too big or too small. Come, learn and have fun. 
This event is free and open to the public. If you need reasonable accommodations, please call Randy at 217-333-7672
Event Time
Noon - 1:30 pm
Location
University of Illinois Extension Auditorium, 801 Country Fair Dr. Champaign, Il