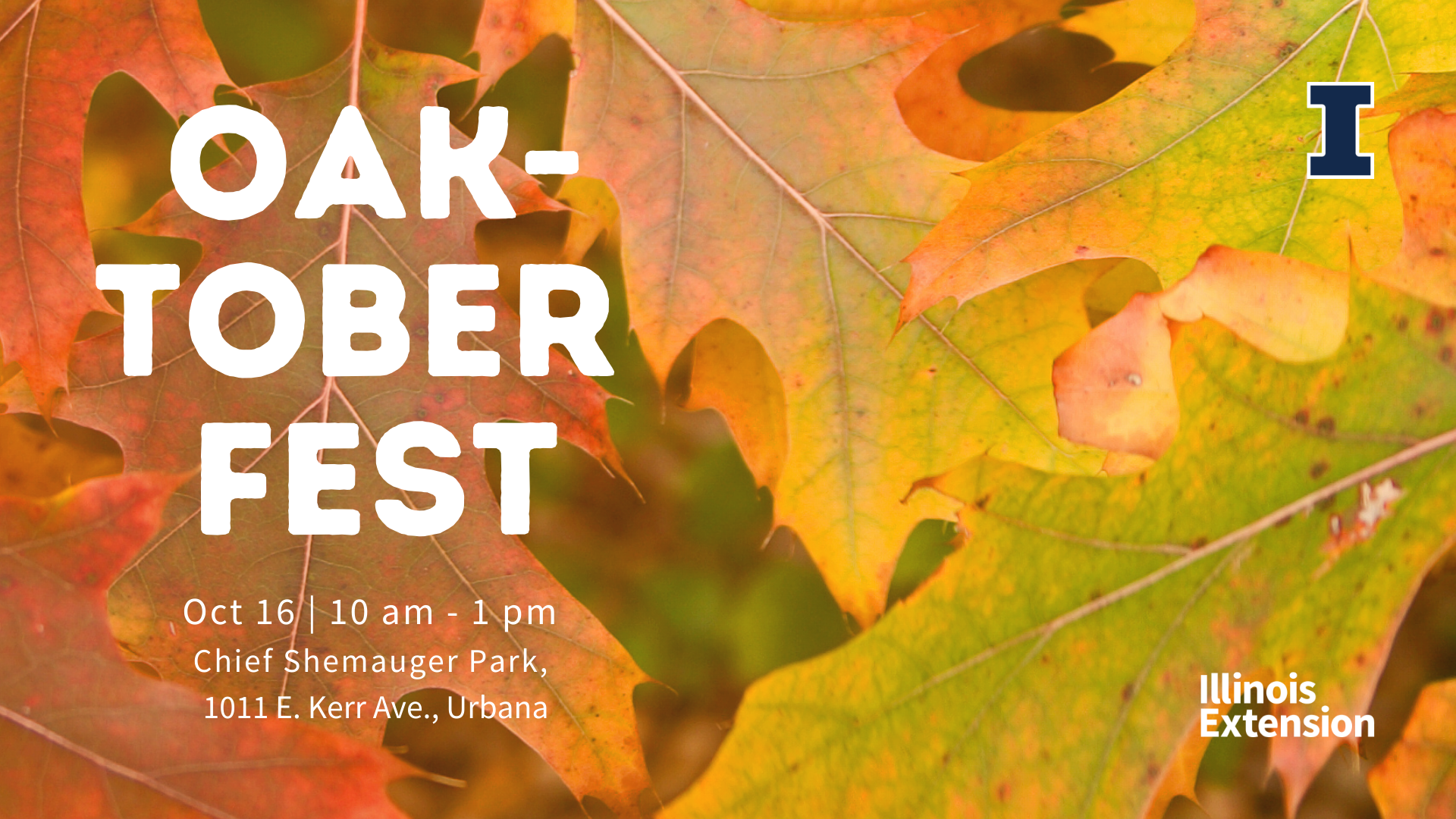 Join the Oaktoberfest and welcome the Fall with educational family activities on Saturday, Oct. 16 from 10 a.m. to 1 p.m. at Chief Shemauger Park, 1011 E. Kerr Ave., Urbana. IL. Enjoy a day out at the park with Master Naturalists, Master Gardeners, 4-H, and Educators from U of I Extension and Urbana Park District. Feel the fall vibes & learn about the native trees of Illinois. Free and fun for kids and adults.
Youth Activities:
Scavenger hunt, bark & leaf rubbings, tree ring discovery, and paint a tree landscape.
Nature yoga, and learn the oak tree song at 10 am and noon.
Visit Exhibitors:
Ask an Arborist your tree questions, see a demonstration on proper tree planting, and visit our Master Gardeners and Master Naturalists to explore tree identification and more. Tree planting demonstration at 11 am and 1 pm.
Tree Walk Stations:
Learn about native trees in the park. Stop by any of our trees any time 10 am -1 pm.
No registration is needed. If you need reasonable accommodations to attend, please contact Amanda Christenson.