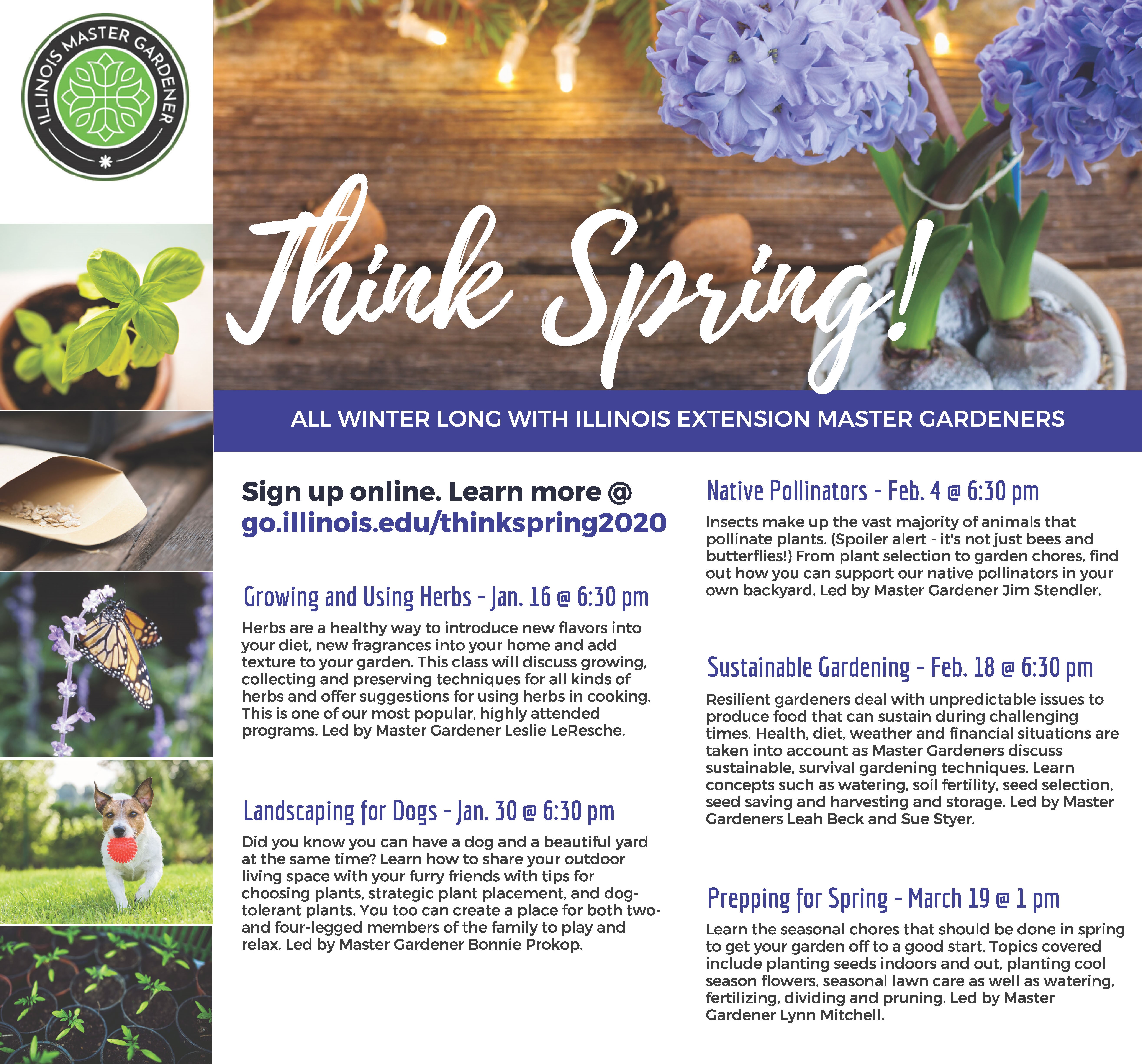 Sustainable Gardening - Feb. 18 @ 6:30 pm
Resilient gardeners deal with unpredictable issues to produce food that can sustain during challenging times. Health, diet, weather and financial situations are taken into account as Master Gardeners discuss sustainable, survival gardening techniques. Learn concepts such as watering, soil fertility, seed selection, seed saving and harvesting and storage. Led by Master Gardeners Leah Beck and Sue Styer. Cost: $10 per session. Online registration required.
Other upcoming sessions for "Think Spring! with the Kane County Master Gardeners" include: Growing & Using Herbs - Jan. 16, Landscaping for Dogs - Jan. 30, Native Pollinators - Feb. 4, and Prepping for Spring - March 19.
If you need a reasonable accommodation to participate in this program, please contact the Extension Office at (630) 584-6166. Early requests are strongly encouraged to allow sufficient time for meeting your
access needs.
Event Time
6:30 PM - 8:00 PM
Location
Kane County Extension Office, 535 S. Randall Road, St. Charles IL 60174