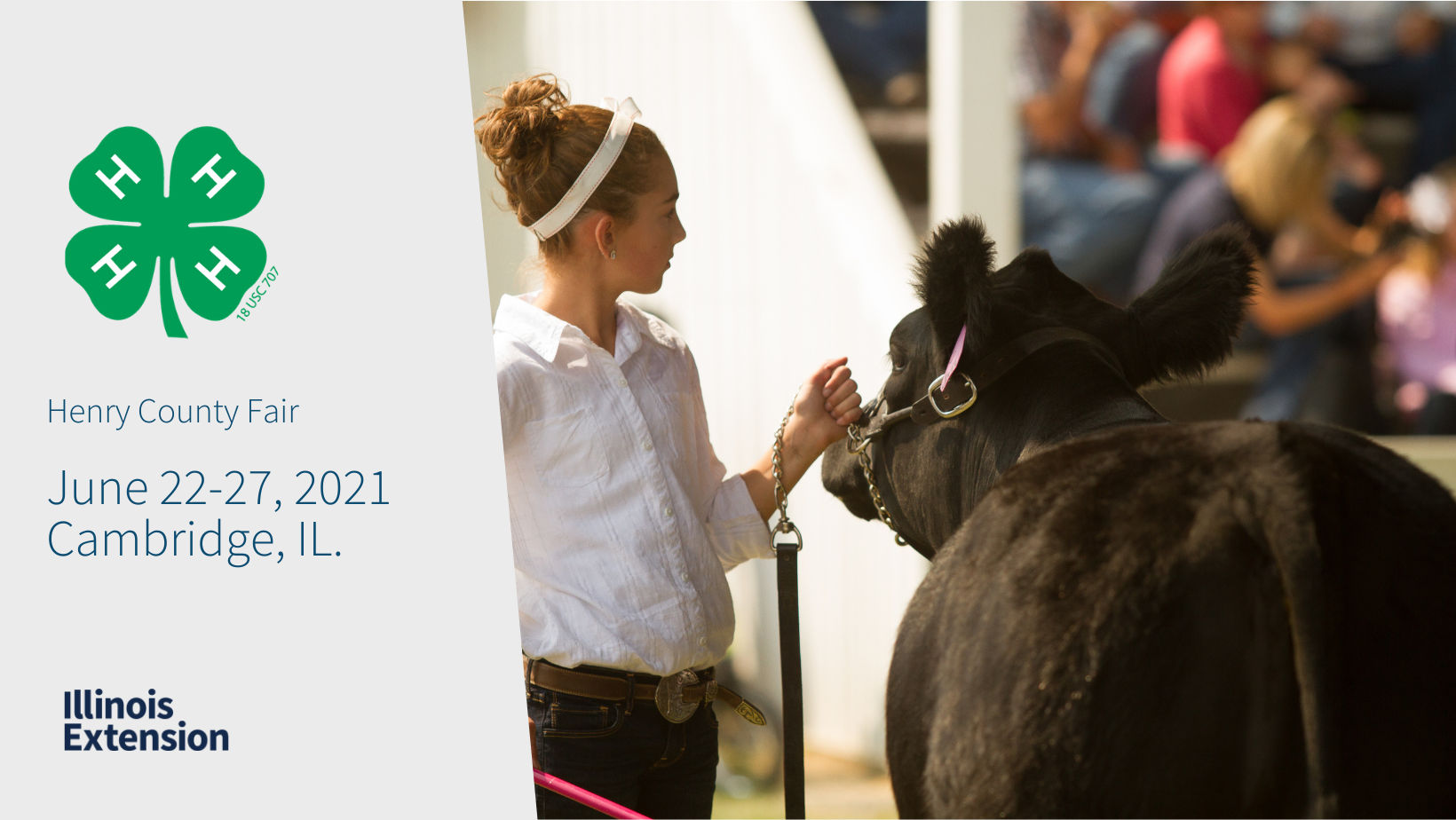 Throughout the week of the Henry County Fair, 4-H members will be bringing in their projects for conference judging.
Here are the shows taking place at the Henry County Fair June 21 - 26:
Mon. June 21, Small Pets, 4:30 pm; Dog Obedience and Showmanship, 6 pm
Wed. June 23, Master Showmanship, 6:30 pm
Thurs. June 24, Swine Show, 8 am, followed by Sheep Show, followed by Goat Show;
Bucket Calf 8 am, followed by Dairy Show, followed by Beef Show (steers and heifers).
Later that night is the Junior Livestock Auction at 6:30 pm
Fri. June 25, Horse Show, 9 am – 6 pm
Sat, June 26, Rabbit Show, 8 am; Poultry Show, 9 am
For complete details on the Henry County fair, visit their website Henry County Fair website
Henry County 4-H Food Stand
The food stand will be open for breakfast and lunch Tues June 22 - Sat June 26
Breakfast from 7:30– 10:30 am
Lunch from 11 am – 2 pm
All proceeds from the food stand support the Henry County 4-H program.
Thank you for your support!