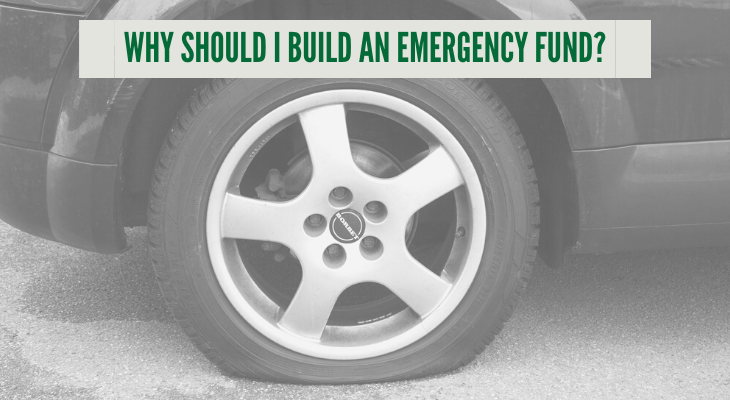 It's easy to spend all the money in your budget (even if you don't have one), but what happens when you have an expense you can't anticipate? Whether you have a flat tire or need to make a surprise purchase, having an emergency fund can be a financial lifesaver.
Of course, some emergencies don't impact the amount of money that you spend, but the amount that you earn. A common issue people face is losing their job. Suddenly, you have little or no income, but your fixed expenses stay the same. Any surprise that causes you to spend more money than you earn is an emergency.
So, what is an emergency fund? Simply put, an emergency fund is an amount of money that you set aside to cover expenses that you can't anticipate. Generally, an emergency fund is kept in a bank account to accumulate interest until it is needed, as well as to ensure that the money is safe, both from being lost and from accidentally being spent. The best part is that starting an emergency account is easy!
Know your Needs and Wants: The first step is knowing how much money you would need if an emergency occurred. If you lost your job, how much would you need to live your life for a month? Two months? Also, be realistic about your needs. You might be able to cut back on your trips to the movies if money is tight, but it's unlikely that you can instantly move to pay lower rent.
Know How Long to Prepare For: Do you feel safe having one month of expenses on reserve, or do you need more? After the Great Recession, many people agree that you need between three to six months of expenses to be completely safe.
Get Started: This is the hardest part. Start with small goals and add to it over time. If you can only start with a few dollars a week, it will grow over time and be a lifesaver when you need it!
Written by Collin Smith, Financial Wellness for College Students Peer Educator, University of Illinois Extension, Fall 2017. Reviewed by Kathy Sweedler, University of Illinois Extension.