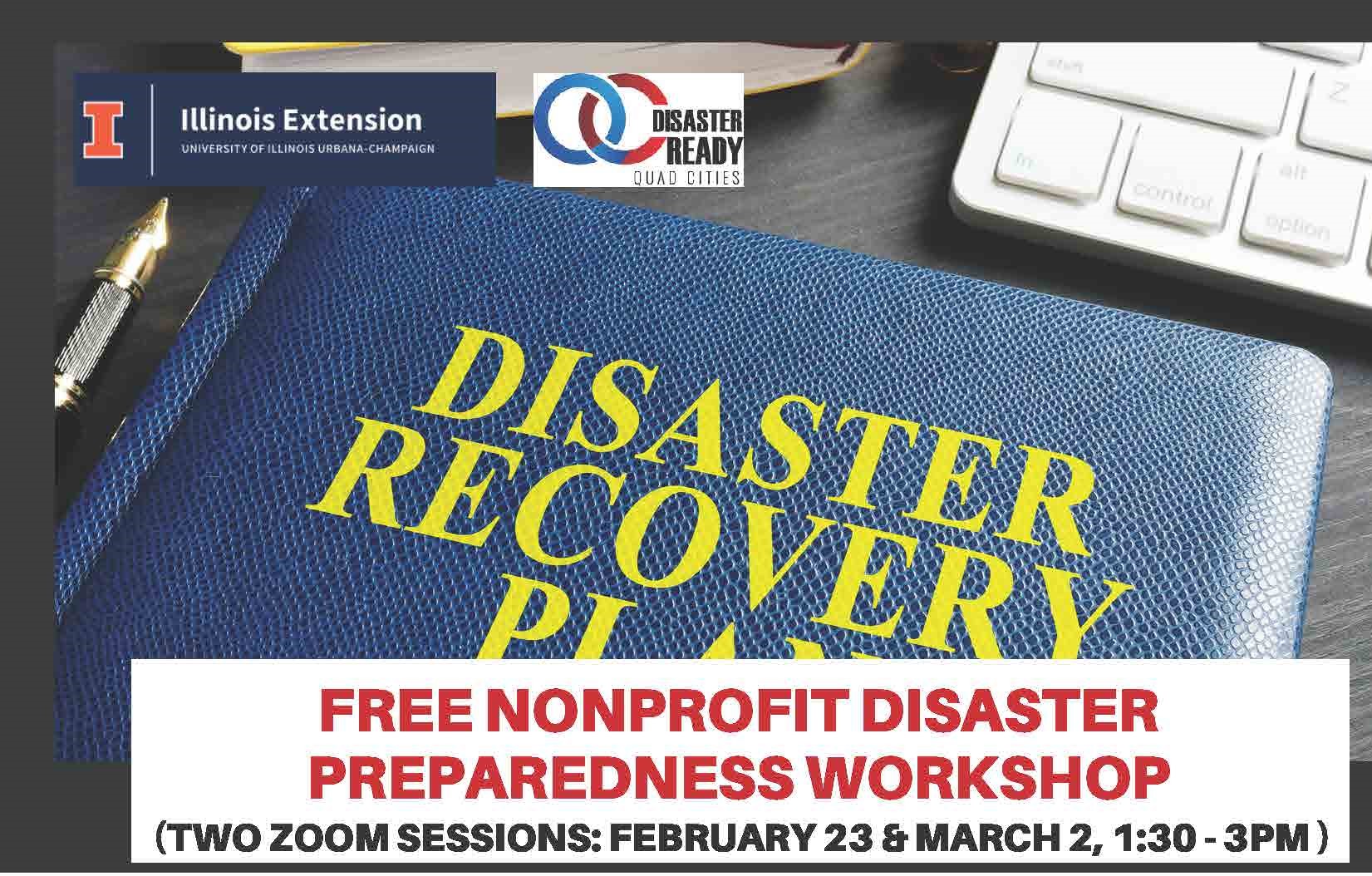 As we have already experienced, the COVID-19 pandemic has had major impacts on our organizations, staffs and facilities. We need to recognize that other types of disasters can also impact our agencies and we need to be prepared.
• Is your nonprofit organization prepared to survive a disaster?
• What would happen if your building was affected by fire, flood, or tornado?
• What if your community experienced a disaster?
• Would you be able to meet the increased need of your residents and clients while protecting your staff?
Through this free two-session workshop led by University of Illinois Extension Community and Economic Development educators Carrie McKillip and Russell Medley, you will learn to create a simple disaster action plan that mitigates the risks to your facilities and clients; helps you understand and evaluate your organization's specific risks for disaster; and, helps you become more proactive in assisting your residents, clients, and staff survive and thrive during disaster situations.
This workshop is your first step in developing a preparedness plan!
This two-part workshop will be held via ZOOM on two consecutive Tuesdays from 1:30 - 3 p.m.
Session #1 – February 23
Session #2 – March 2
After completing the workshop, your organization will be able to schedule a virtual technical assistance conference with University of Illinois Extension staff who will help you in the development of your organization's own disaster action plan.