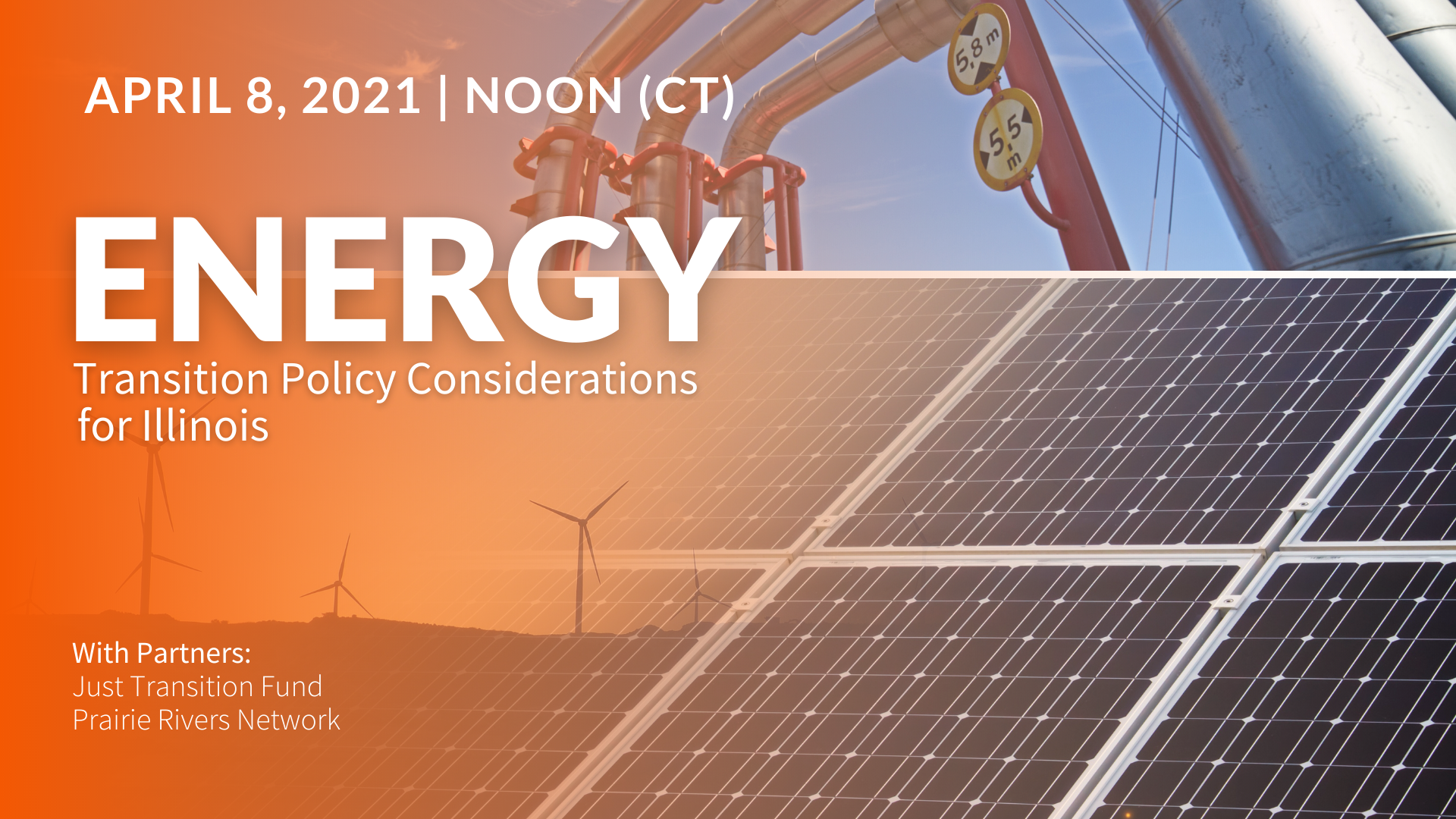 Energy funding, future, and legislative policy transitions
Public policy continues to play an important role in both country and state efforts to scale-up the use of renewable energy and address the impacts of coal plant closures. Local government stakeholders can learn about strategic approaches under consideration during Illinois' spring legislative session and explore areas of common interest. In this collaborative session, University of Illinois Extension welcomes panelists and partners to discuss alternatives and consequences of proposed policies and their impact on consumers, communities, and the marketplace.
Topics included in this session:
Renewable energy and energy efficiency funding
Climate change impacts
Utility accountability and consumer protection
Coal transitioning communities
Illinois Extension provides equal opportunities in programs and employment. If you need a reasonable accommodation to participate in this programming, please contact Nancy Ouedraogo at esarey@illinois.edu.
Panelists
Moderators
Just Transition Fund's mission is to create economic opportunity for the frontline communities and workers hardest hit by the transition away from coal. We do this by making grants to community-based organizations and providing planning support to affected communities.
Prairie Rivers Network is a statewide non-profit with a mission to protect water, heal land, and inspire change and they are working across the state for a just and equitable transition to a clean energy economy.
University of Illinois Extension Illinois Extension leads public outreach for the University of Illinois by translating research into action plans that allow Illinois families, businesses, and communities to solve problems, make informed decisions, and adapt to changes and opportunities.